We know that some IT managers are not ready to use a public cloud file sharing solution. It may be because of government regulations or other reasons that are out of their control. Regardless of whether your file sharing is on premise or "in the cloud", we're here for you. In addition to our standard Onehub cloud file sharing solution we also offer a private cloud solution, which can be hosted on premise.
Here are some reasons Onehub customers might pick an on-premise file sharing solution:
Complete Control Over Your Data
With on-premise enterprise file sharing, your data is always hosted on your own network and completely under your control. You decide who can access which files. Since on premise literally means "in the same building" your company alone has access to the resources.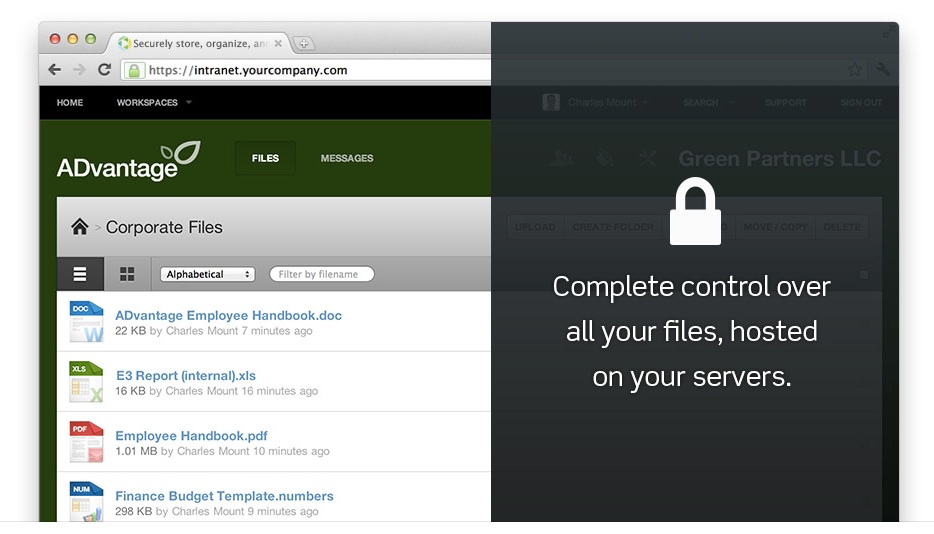 Regulatory Compliance
Compliance is a typical reason IT staff may pick an on-premise file sharing solution. Sometimes public cloud providers (Onehub included) can't meet the myriad of government regulated red tape (ITAR, EU data privacy laws, financial services, etc.) for every type of compliance.  On-premise file sharing gives you the ability to control your infrastructure to meet any compliance needs.
Improved Security
In an on-premise private cloud scenario, you maintain control of the physical server and who has access to it. Your server can exist behind locked doors in your very own server room. Management can have the peace of mind of knowing exactly where the data is located and control who can access the machines.
From the internet, your server will exist behind your own firewall, which can be configured and updated whenever needed. This gives you greater flexibility for controlling remote services like VPN, etc. Since the hardware is dedicated to a single organization, you have the ability to ensure the highest levels of security.
Does This Sound Like Your Business?
One or more of these reasons might account for why you are thinking about going with a private vs. public cloud. We get it, and can support whichever your business needs. It's totally possible to install Onehub on a server within your data center, which allows you to have all of the awesome file sharing features that we provide, while still having full control.