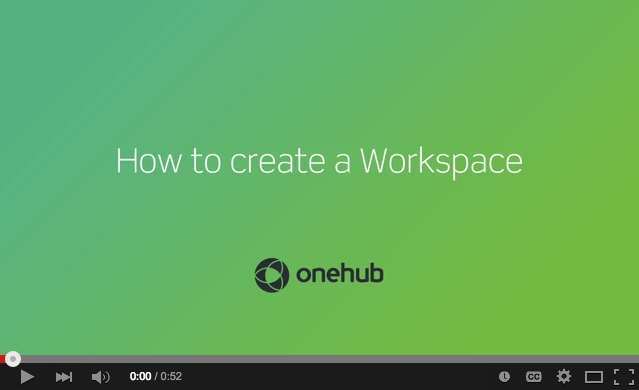 Whether it's learning how to replace a shower head or properly tie a tie, there are online video tutorials that show us how to do just about anything at any time. We wanted to give our users that same flexibility and power to get the most out of their accounts, so today we are launching Onehub video tutorials.
Our video tutorials are 1 – 3 minute screencasts that will illustrate how you can get the most out of Onehub. From getting started to running Onehub on your own domain, these videos will help you unlock more features, optimize your workflow, and get more done.
We're kicking things off with a trio of videos that go over the very basics of using Onehub:
How to Upload and Manage Files

You can also find our video tutorials on our YouTube page, and they will appear on support pages about the same topic.
Over the coming weeks and months we'll fill out our video library with more in-depth topics to assist newcomers and power users alike. And rest assured, Onehub will always maintain our personal touch with human-powered customer support to answer your tricky questions and resolve any issues.
If there are specific features or questions you'd like addressed in an upcoming tutorial, drop us a line at feedback@onehub.com.