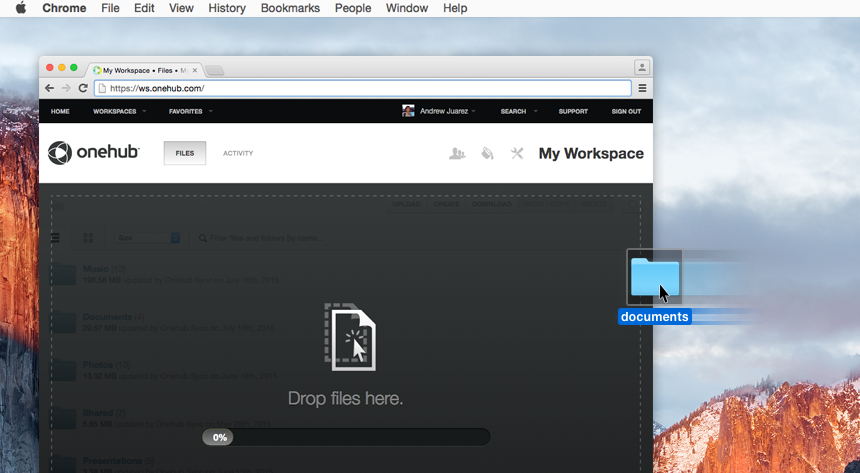 Onehub plays well with lots of browsers, so you can access your information whenever you need it, but there's one browser that might make your Onehub experience a little easier.
Google's Chrome has built-in features that allow you to drag and drop entire folders directly into a Onehub Workspace via the browser. Why is this cool?
It makes uploading entire folders (and sub-folders) of content super easy with a simple drag-and-drop

It allows you to more easily maintain your existing workflow by keeping the hierarchy of that folder's sub-folders and files intact.