To continue our blog series "Conversations with Customers", I had the honor of speaking with David Winters-McDonald; the General Manager of MPC Studios Inc. David explains how using Onehub for both a company intranet and FTP replacement has saved him time and provides a reliable solution for his clients.
Laurel Moudy (Onehub): Can you tell us a little about what MPC Studios does, and what role you play in the company?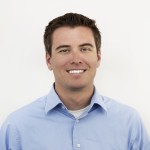 David McDonald (MPC Studios): MPC Studios is an Advertising Agency with a dedicated focus on Website Design, Online Marketing, and New Media. We started in 1998 as a small group of young geeks in South Texas, and have grown into a very successful company with over 150 clients across the country. I started working with the company 9 years ago filling in any role that was needed and today I am the General Manager, still filling in any role that is needed.
Laurel Moudy: How did you hear about Onehub?
David McDonald: I found Onehub while searching for an FTP service for one of our clients.
Laurel Moudy: And how is MPC Studios using Onehub today?
David McDonald: We use Onehub in a variety of ways. First we use it internally to transfer large documents between our offices and with our contractors abroad. Second, we use it with a handful of our clients that need an internal FTP tool for distributing files. Third, we have setup small intranets for our clients to use.
Laurel Moudy: Can you give me an example of a client that you work with and how you're using Onehub with them?
David McDonald: One of our clients is a research group at the University of Texas in Austin that received an EFRC grant from the Department of Energy. Part of the grant stipulates how the progress and activities of the group should be communicated online. They have a public facing website where their activities can be displayed but they also have a private facing section where they distribute materials to the participating researchers. For the private side we have setup Onehub where the researchers can login to upload and download files.
Laurel Moudy: How did you manage the process of sharing files and collaborating before Onehub?
David McDonald: Previously we managed our own FTP server or traded files over email.
Laurel Moudy: Why did you make the switch to Onehub?
David McDonald: We decided to use Onehub rather than a traditional FTP server because of the easy to use interface and because it was very simple to setup. It was not unusual for us to have to train our clients to use FTP whereas with Onehub it was all very intuitive.
Laurel Moudy: How is your company benefiting from using Onehub?
David McDonald: For us, Onehub saves time provisioning accounts and training users. It also enables us to provide this solution to our clients.
Laurel Moudy: What are your clients, partners, and colleagues saying about the Onehub service?
David McDonald: Generally our clients have very little to say about the service. It just works. Previously, with FTP or email, there were occasional problems and that always comes with complaints. The silence speaks volumes to the reliability of the service.
Laurel Moudy: What is your favorite feature in Onehub?
David McDonald: My favorite feature is that the file sharing can be accessed through an easy to use web interface or through a traditional FTP client. This suits both the tech savvy and the tech novices.