HTML5, the next major revision of the HTML standard, has given us the ability to support file uploads via the web interface using drag and drop. You can now simply drag and drop files from your desktop to your Workspaces. The simplicity of this new feature makes file sharing and online collaboration a breeze.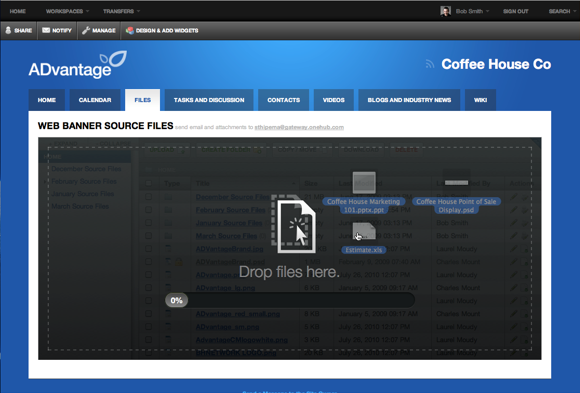 Right now, this feature is available in Chrome, Firefox, and newer versions of Safari. We have heard rumors that Internet Explorer 9 (which is currently in Beta) will support HTML5 including drag and drop.  However, if you want to try this out now, download one of the modern browsers I mentioned above.   We can't wait to hear your thoughts on this cool feature.  We hope you are as excited as we are.  Tell us what you think by commenting on this post.
Happy dragging and dropping!