We moved! After a several month search, we leased office space in Pioneer Square. The new office is located in an awesome neighborhood that has become the tech hub of Seattle and gives us room to grow for the next few years.
If you are not familiar with Seattle, Pioneer Square is a historic neighborhood in the heart of Seattle. The neighborhood was settled in 1852 and the early buildings were wooden structures. In 1889, the Great Seattle Fire destroyed much of the neighborhood and the wooden buildings were replaced with brick and stone buildings. Our new office is in a historic brick building that was recently renovated.
Our new mailing address:
Onehub Inc.
105 S Main Street, Suite 240
Seattle, WA 98104
Map of the new office: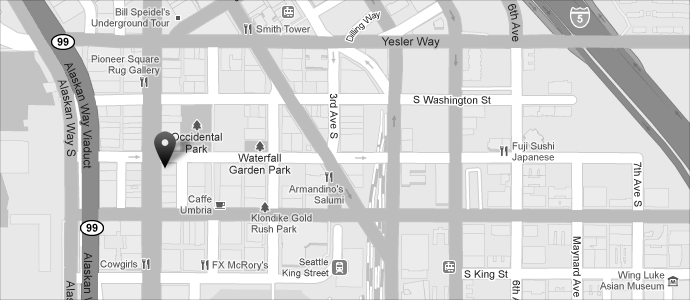 We are unpacking and settling in to the new space. It is a big change to move from private offices to a large open space. So far, we love it. We will post photos when we are finishing unpacking. For now, here is a quick photo from my phone.