When a comment or message is posted in your workspace, by default an email is also sent out to your workspace users so they are notified immediately. Onehub has a great feature to allow seamless communications when you would like to respond.
Replying
When you receive an email that someone has posted a new message or comment, you can click reply right from your email client to immediately post a response.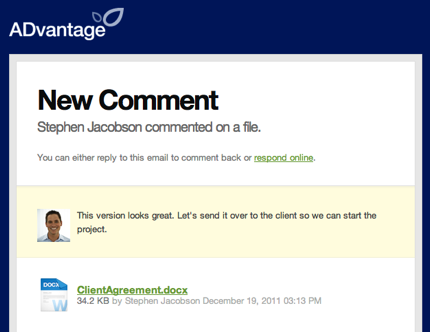 Make sure to reply with the same email address you login with. For security reasons, we check to make sure that the email address you are sending from matches that of a user that is allowed to add comments and messages.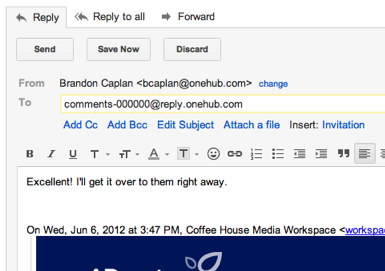 When replying you may also want to remove your email signature before sending unless you want to include it in the comment.
Once the email has been sent, your comment will automatically be attached to the file, folder, or message that you were originally notified about.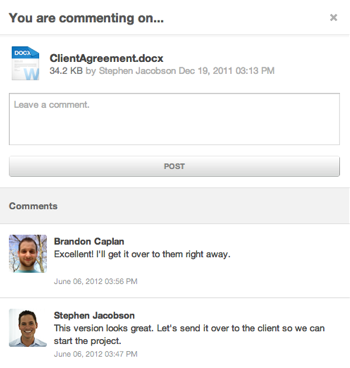 Posting New Messages
You can also post new messages from an email. Each workspace has a unique email address that you can email messages to. This can be found in the "New Message" box: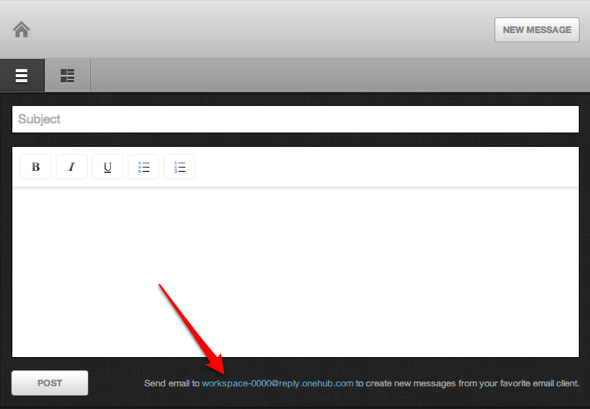 If you add this to your address book, you can easily post new messages to your workspace from anywhere. This is a great way to easily update your workspace users if access to email is more convenient. You can also forward emails here to keep a record of them in your workspace.