Creating and editing documents is something we have always envisioned for Onehub. In fact, we actually attempted to add this capability to the product nearly 2 years ago; cancelling the feature at the time because we weren't satisfied with the results.
So, we were beyond excited when Google released the Drive API – providing a fast and reliable way for us to do something we've always wanted to do.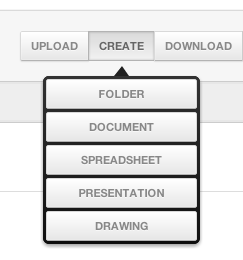 We've been testing things out internally for a couple of weeks and have already stumbled across some really interesting use cases. For example, want to collaborate with someone on a single document in one of your Workspaces? Simply generate a secure link to that file, set the role to Creator, and send the link to your colleague; they'll be taken directly to the preview where they can make edits to your file.
We're looking forward to seeing all of the other interesting scenarios that our customers discover. If you're interested in becoming a Onehub Beta tester, please send an email to support@onehub.com and let us know.