It's time for another staff spotlight! This month, meet Andrew. Andrew is one of our Lead Developers and is a fanatical and outstanding sailor of the great blue seas. Find out how Andrew got started with sailing and how you can follow his maritime adventures below.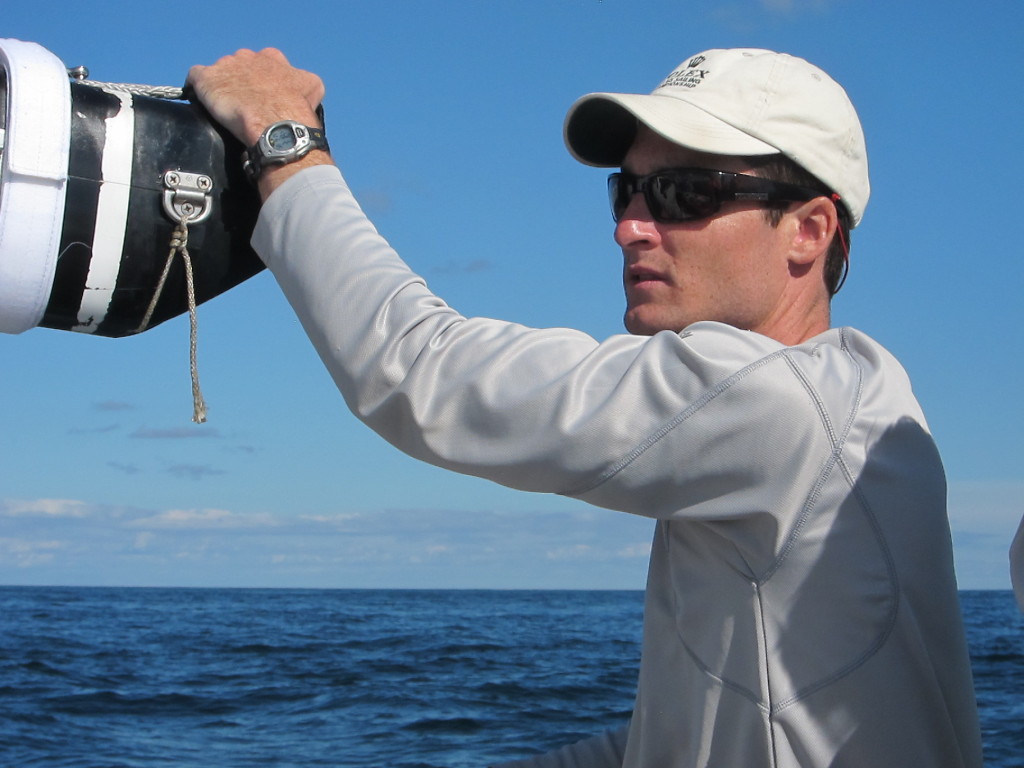 Andrew's Love for the Ocean Sport
We had a great conversation with Andrew about his love of sailing on the open waters:
Q – How did you get into sailing exactly?
A – My parents had some experience racing and cruising. When I was seven, we lived on a boat in the Caribbean for 18 months. When we got back to New Orleans, they took me out to the lakefront where we saw a group of kids racing Optimist dinghies. I said I wanted to try it, and that was the start.
 Q – What is it about sailing that makes it an addictive hobby for you?
A – First, I like competition; sailing provides plenty of opportunities to race and challenge myself. It is one of the oldest Olympic sports, and many of the trophies have been around for over 100 years; there is a lot of history to try and overcome. Second, I love how dynamic it is, each race is different from the last.
Q – Does sailing help your brain stay sharp for all the stellar code you write for Onehub?
A – I feel like coding and sailing have a lot of overlap. Writing good code is still a very young and changing process. Programmers are learning new techniques nearly every day. The adaptive skills I've learned from racing all these years have prepared me well. I am comfortable picking up new tools and techniques, but smart enough to know when to wait for something to prove itself. It's a delicate balance of risk and reward, much like a race.
Q – What is the craziest or most exciting sailing story that you can share with us (PG-13 version!)?
A – I've had a lot of wild encounters all over the world, but I recall one specific event close to home when I was about 14. We were racing on Lake Pontchartrain when a bad storm cell developed causing the wind to go from 15mph to 60+mph in a matter of minutes. To avoid destroying our boats, we flipped them over and sat on the bottoms to ride the storm out. After the cell passed, we righted them and kept on racing. Sometimes you have to adapt to the circumstances!
Q – How can we keep up with your ocean adventures?
A – I was the skipper for the Seattle Yacht Club and Sail Team Seattle challenge for the New York Yacht Club Invitational Cup that took place September 7-14, 2013 in Newport, Rhode Island. There is excellent coverage available on Youtube including our at showdown with the eventual winners. In addition to the Invitational Cup, I do some blogging about sailing, kiteboarding, and snowboarding adventures on my journal.
Here is an action shot of the Swan 42s that Andrew and his team raced earlier this month at the Invitational Cup. Andrew is driving boat #17!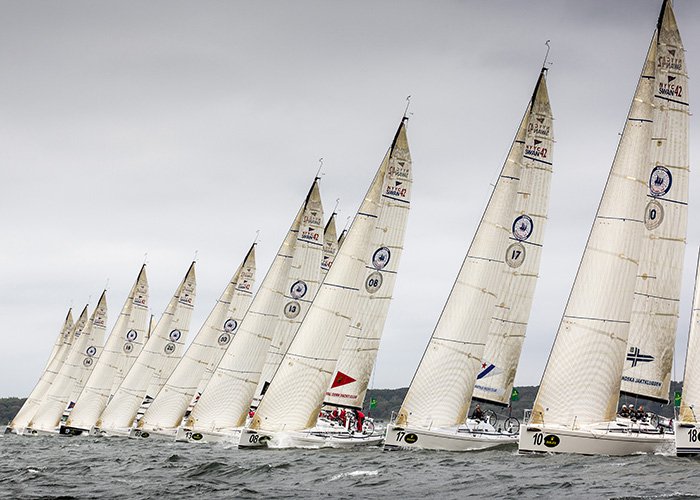 (Photo by Rolex/Daniel Forster)
We hope you have enjoyed getting to know our lead developer, Andrew.  Stay tuned for another spotlight interview next month.