Birch Capital on Customization and User Permissions
Posted On October 17, 2013
---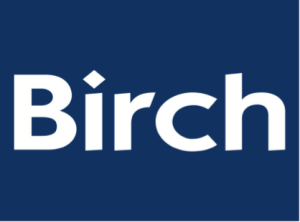 We recently had a chance to chat with our customer Birch Capital for a case study. In this Onehub case study, Birch Capital explains that they needed an online file sharing solution that would guarantee that their files were going to be secure, while at the same time providing ease-of-use for their employees and customers.
Birch Capital is a specialty real estate finance group while Birch REA (real estate advisors) offers real estate services to financial institutions, investors, developers, corporations, and more. Vast amounts of information flow between the two companies and document sharing with proper security is essential.
During the case study, J. Bruce Ricciuti, president of Birch REA and managing director of Birch Capital, shared with us that some of the initial online file sharing providers they tried had several limitations with ease-of-use and customization. Sometimes clients had login and usage issues, while other times the provider simply didn't have the customization or user permission controls that they needed for security.
Onehub Customer Portal Was the Solution
Investors of Birch Capital depend on quick and easy access to a customer portal in order to get their jobs done. They need to be able to find and share financial information in the form of documents, videos, photographs, building plans, legal documents and more.
For the real estate advisors, they must constantly share in-progress real estate files and use Onehub to track who has been accessing the confidential information along the pipeline.
At any given point, Birch may run up to 30 Onehub workspaces that have limited access to only approved individuals organized by project. In order for things to run smoothly, user permissions must be managed for both companies and all information and activity must remain confidential and separate.
"Limitations with our previous tool got us into some very embarrassing situations around this," explains Ricciuti. "But with Onehub, we can customize who we send our information to, how we receive information back from them, and whether everyone has visibility into everyone else's activity."
Customization the Way Birch Needs It
Birch wanted to make sure that each workspace was customized providing their clients with a unique and professional user experience. Using Onehub's white labeling service, Birch has been able to replace the Onehub logo with their own throughout all of the workspaces. This, combined with using their own domain, helps Birch improve their brand image.
Ricciuti revealed in the case study that he "would recommend Onehub without any doubts." We're always thrilled when customers are happy.
---