Onehub is now offering 24×7 phone support. We have clients all over the world that need 24 hour support, 7 days a week. This change allows us to be there for them when they need assistance. Now, when you are working after hours, or happen to be in a different time zone, and have a question about Onehub you can reach a live person by phone.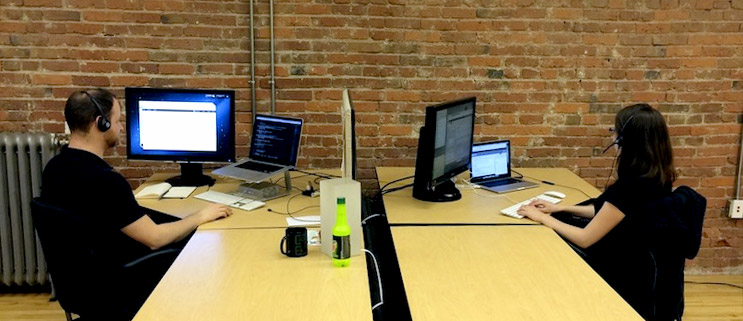 Brandon and Brooke, the lead customer service representatives at Onehub.
Why Is This Important?
We know when using any type of cloud services, great customer service is essential. Management needs to know that the services will be available when they are needed. If employees or customers have a question, it needs to be answered promptly.
IT needs to have support whenever a team member needs it. If users in the office or out in the field need help with an issue, they need to have a person available to answer their questions.
At Onehub, we recognize how important 24/7 customer service is and are delivering on this need. Our customers on the other side of the world are working while most of us in the US are asleep.  When they have a question or problem with their Onehub account, we will be there to answer their call: It will be answered by a live person instead of a voicemail system.  We've all had times when we worked late to meet a deadline or get ahead on a project.  If you're burning the midnight oil, we're here for you.