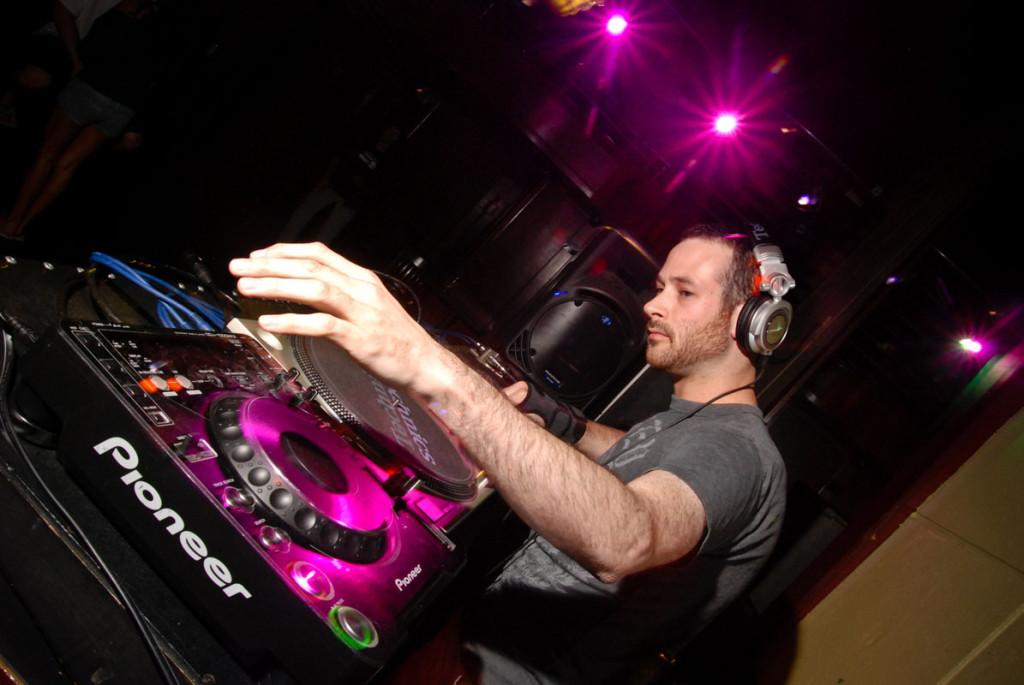 This month, for our Onehub staff showcase blog post, we'll be introducing you to Leigh Caplan, Onehub's lead developer. Here you can get to know Leigh and his passion for producing electronic music for the masses.
Q – How did you fall into the drum and bass scene originally?
A – I think I first heard a Photek track on a PlayStation game in the late '90s. I didn't grow up in the UK so getting exposed to that style of music wasn't as easy as it is now. In college, I started going to raves and getting more involved with producing electronic music; Drum and Bass was always present but never front and center. I guess I just became obsessed with the music, and have been making it ever since.
Q – What do you like the most about creating music?
A – I love the feeling you get when a song starts to take shape; a second ago it was just a mess of weird synth sounds and old samples, but suddenly it has a personality and a pulse. I think the thrill of creation is what keeps all artists going. It literally never gets old.
Q – Have you ever heard your music play while out at a club or just hanging out with friends? That must be crazy!
A- Yep, that just happened last Tuesday. It is crazy, but pretty cool as well. Your music sounds different in a club; different things are emphasized by the shape of the room, the size of the speakers, etc. Because of this, sometimes I don't realize that it's one of my tunes for a few seconds. My wife (with whom I produce music) always knows immediately though, and she makes fun of me for being so bad at spotting our tracks.
Q – Is there a particular DJ or music artist in your space that you admire?
A- Oh, there are dozens. There are people who have been in it since the beginning like Goldie, Klute, Total Science, and Ed Rush & Optical (who laid the groundwork for the particular flavor of DnB that I make), and there are relatively new artists like Break and DLR who are continuing to push things forward. I've only left about 100 or so artists off this list, there are just too many to name!
Q – How does having Drum and Bass pumping through your veins (and headset) help you build amazing online apps like Onehub?
A – I have heard that music and programming are highly correlated skills so maybe there's something to it. I think that all of your outside experiences and influences give you different tools to approach different problems, so being heavily involved in producing music (and all that it entails) gives me a wider pool of knowledge to draw from when I'm programming.
I also use Onehub extensively to host my in-progress tracks, share with collaborators, and deliver masters to record labels when it's time for release. Our granular security settings are great for making sure the right people are able to access the right files, and our previews are great for letting people listen (but not download).
Plus, when you're listening to fast music, you can type 35-40% faster. It's science.
Q – Do you have any new music coming out in 2014? If so, how can we be notified as soon as it goes live?
A – Yes, 2014 is already shaping up to be super busy! We have a 5-track EP locked in for Dispatch Recordings, a remix for Neil Davidge of Massive Attack, an appearance on Intrigue Music's "Intrigue 11" LP, a 12" for CIA Records, a track on MC Fats' "We Gotcha" compilation, and more new music in the pipeline for Commercial Suicide.
I always post clips to the SoundCloud page, so the best place to hear (and get links to buy) the newest stuff is at http://soundcloud.com/quadrant
We hope you enjoyed getting to know Leigh! Stay tuned for another Onehub staff profile coming soon.