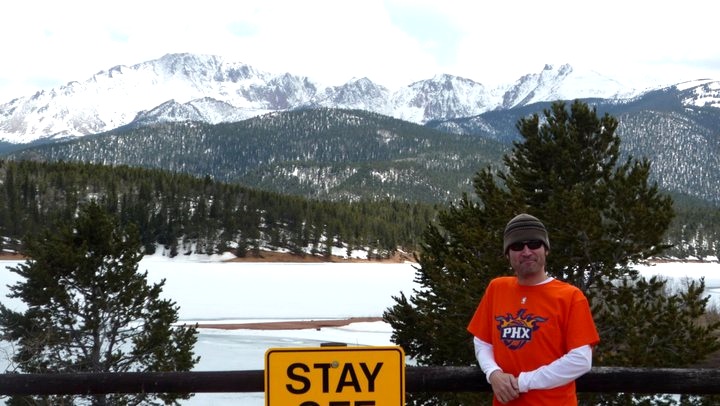 Drumroll please! Introducing our new team member and account executive, Richard Morgan. Get to know Richard a bit by reading how he got started in the interesting industry of voice-over work.
Q – How did you get into voice-over work? 
A – I used my voice for professional singing and sports announcing for many years before even considering getting into a voice acting career. I witnessed what happened with the "golden voice" on YouTube and other national media outlets. This inspired me to pursue something on a much larger scale. My first big break was with Paramount Pictures in 2012 for the movie trailer Paranormal Activity 4 and Jack Reacher. Things have really taken off since then with work through LucasArts, Lucasfilm, Disney, ESPN Radio, Universal Studios, Warner Bros., and Fox.
Q – What is it about voice-over work that you find the most interesting and challenging?
A – The biggest challenge has been learning to speak without my "midwest" accent (haha). The most interesting part of the job has been meeting the people that make up the industry.
Q – What has been the most rewarding voice-over work that you have done to date?
A – To this date, public speaking for charity benefits has definitely been the most rewarding for me. I do have a project on the horizon that has been a life long dream of mine (to be disclosed soon so stay tuned!).  But, helping others is always more rewarding than personal accolades.
Q – Is there a particular voice-over professional that you admire?
A – I would have to say that Hugo Weaving is very high on my list right now. I can't go without mentioning Don Lafontaine and Seth McFarlane.
Q – How does this passion for voice-over work help you in other areas of life (doing sales for Onehub, for instance)?
A – I believe that my voice talent gives a (sales) presentation a professional touch and this can make all the difference. In any multimedia presentation, whether a business training video, sales demo, or an entertaining podcast, voice matters. For advertising material that urges the buyer to take action, it needs to get their attention and establish trust. The wrong voice can not only be ineffective in generating sales, but can actually put off listeners.
Q – How can we keep up with your voice-over work accomplishments?
A – Unfortunately, there seem to be a few people named Richard Morgan in the world, and it turns out that some of them are also doing voice-over work professionally (small world indeed!). Most of my work can be found on YouTube at this point. Coming up, I'll be working on a Disney movie and once that is completed I will have my own IMDB page!
We hope you have enjoyed getting to know our account executive, Richard! Stay tuned for the next Onehub staff spotlight interview. You never know who you'll get to know!