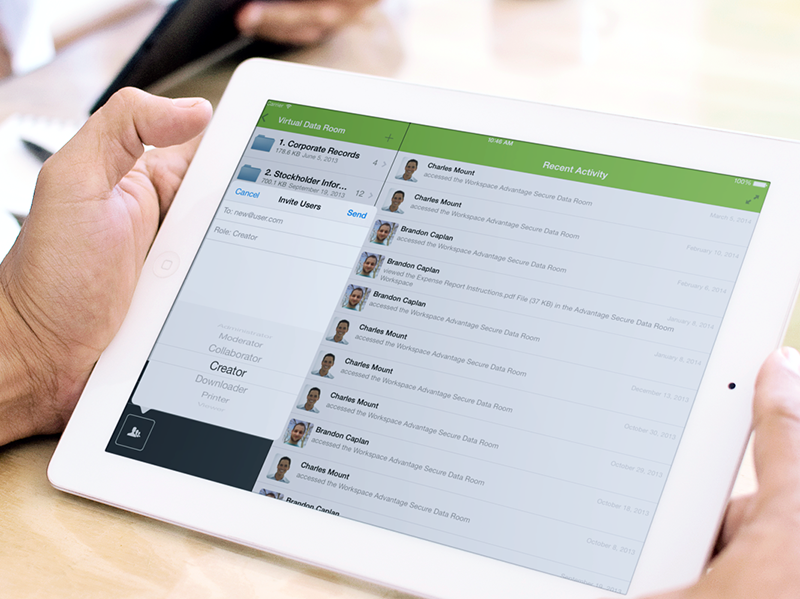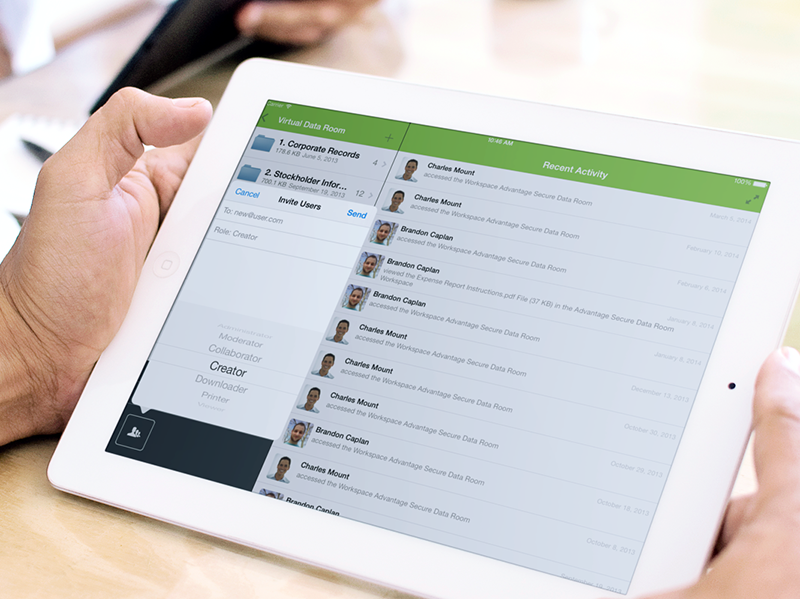 As deals get more complex and the process speeds up, it becomes even more important to have full visibility over your entire deal process. Using a robust virtual data room (VDR) can help you manage, share and collaborate on information faster with both internal and external teams. Using a VDR makes it easy for all parties involved to find the specific information that they need, and it enables the deal manager to organize large volumes of documents, control what information is shared, and what happens to that information after it is shared. Overall, a VDR can help businesses execute deals more securely, more efficiently, and faster.
Managing the Deal Process Using a Robust and Secure VDR
During the deal preparation phase it is important to develop an environment where sensitive information and documents can be stored. A secure Onehub VDR enables a deal manager to organize documents into separate Workspaces for buyers, sellers, and advisers.
As new parties enter the deal and need access to the information that pertains to their part in the deal (for example, non-disclosure, confidentiality, etc.), a Onehub VDR will require the new users to accept an agreement (use a default agreement or customize with your own) before having access granted to the Workspace. Once in, the deal manager can use simple document rights management tools to control the view, print, and download privileges of each document.
When a user does take action, it can be tracked by the deal manager using exportable audit trails. If the user viewed and downloaded a non-disclosure or negotiation contract, the deal manager will know the exact date and time of the event, and can follow up accordingly.
Once marketing gets involved in setting up agreements, memorandums, teasers, and other documents, the files can all be easily distributed to the appropriate people. People who have access can share with others in a controlled way, using secure role-based permissions.
Due diligence can be a very time-intensive process. Buyers can handle due diligence on their own timeline by accessing the documents they need using a Onehub VDR. Negotiation time can typically be reduced, as all parties are able to see the required agreements, make changes in real-time, and leave comments for each other. Tasks can also be set in order to provide a to-do list of documents that they need to be reviewed and/or approved.
Once the deal is done, Onehub's VDR can hold the history information on the deal's process and allow for future collaboration during the new partnership.
Conclusion
Multiple parties enter into deals, and having a secure and robust deal space such as a Onehub VDR can provide businesses with a centralized hub to store, share and collaborate on documents. Businesses that engage in transactions such as corporate restructuring, divestitures, capital raises, mergers, and acquisitions should all use Onehub's secure and robust VDR.