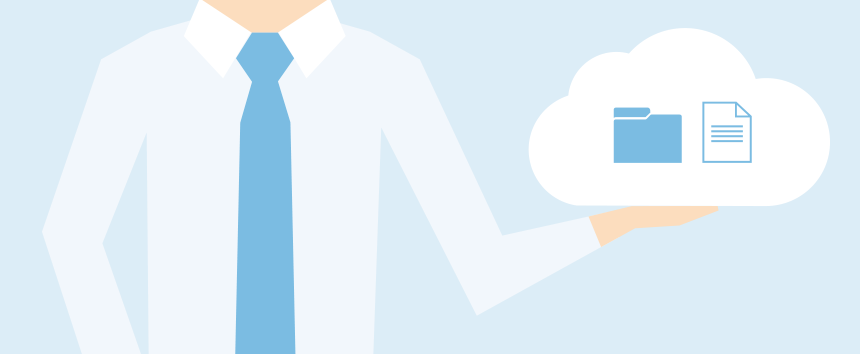 Documents and files are considered the key component behind any business process. Organizations, regardless of their size or type, create, share, and collaborate on these files to perform their core operations. From simple process workflow to key decision-making, managers and executives rely heavily on the data stored in such documents and files. Timely and secure access to the files is highly essential for them.
Cloud based enterprise file sharing is an efficient file sharing approach that is making quick and successful inroads in enterprise content management and collaboration. It enables managers and executives to have secure, reliable, quick, and global access to their files and team members' projects. It not only enables storing and sharing files but also provides a collaborative work environment for managers and employees.
Traditionally, managers would oversee and collaborate on their team's projects by sending, sharing, and communicating on documents using email. Enterprise file sharing solutions like Onehub make the process safer, more productive, and more accessible for managers.
Collaboration in One Safe Place
With Onehub, managers can prevent data and file loss by keeping backups of files in the cloud. A history of files and versions are kept safe and secure in Onehub. Managers can also control who has access to certain projects and its files by setting access rights and permission controls. Furthermore, managers can rest assured that the files of sensitive projects are safe because Onehub encrypts every file automatically – at rest and when in transit.
Increased Productivity
Managers and executives are always looking for ways to improve current processes and extend business productivity to an efficient level. Onehub elevates productivity for managers by providing an online file collaboration platform. In one central place, managers can move projects along by setting tasks for their team members. They can audit progress using audit trails, and leave feedback via comments on files and tasks. These features enable managers and their team members to work, collaborate, and communicate on projects in transparent and confusion-free online Workspaces.
Oversee Projects Anywhere Anytime
Since Onehub is cloud-based, managers can oversee projects and the team members' activity at a glance while on the go, from their computer, iPhone, iPad, or Android device. The roaming manager can create a file in New York, share it in Seattle, and print it in Washington. There is no restriction on the individual's geographical location.
With the above and many other benefits, cloud based file sharing has become an invaluable tool for managers and executives. Onehub makes it safer, more productive, and easier for managers to engage with the team than ever before.