Connecting Google and Onehub is as simple as A-B-C
Posted On August 10, 2015
---
With the bombshell news that Google is restructuring and is now under the umbrella Alphabet corp., we thought this was a good reminder that connecting your Google account with Onehub is easy peasy and a smart thing to do.
Connecting your Onehub and Google accounts allows you to take full advantage of Google Docs file creation and editing tools. Doing so through Onehub expands your collaborative powers because you can create, edit and share all your business files directly within Onehub. There's no need to app switch.
To connect your Google account, sign into your Onehub account and click the Settings tab.

At the bottom of the page is a "Connect Your Google Account" button. Click that button.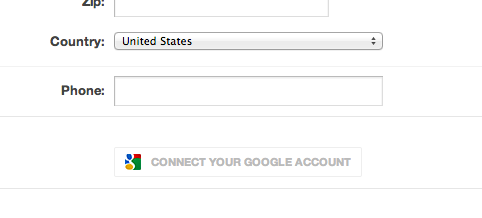 If you're not signed in to Google, you'll be asked to sign in. Enter your Google credentials.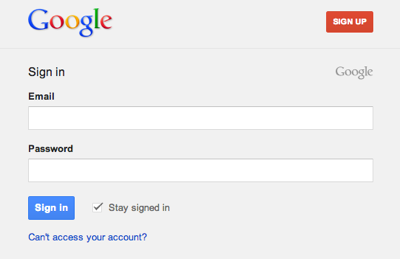 You'll be prompted to allow Onehub to access Google on your behalf. Accept, and that's it.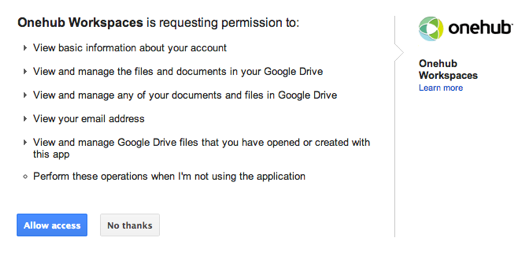 If you have any questions about using Google Docs within Onehub, visit our support page, or give us a call!
---