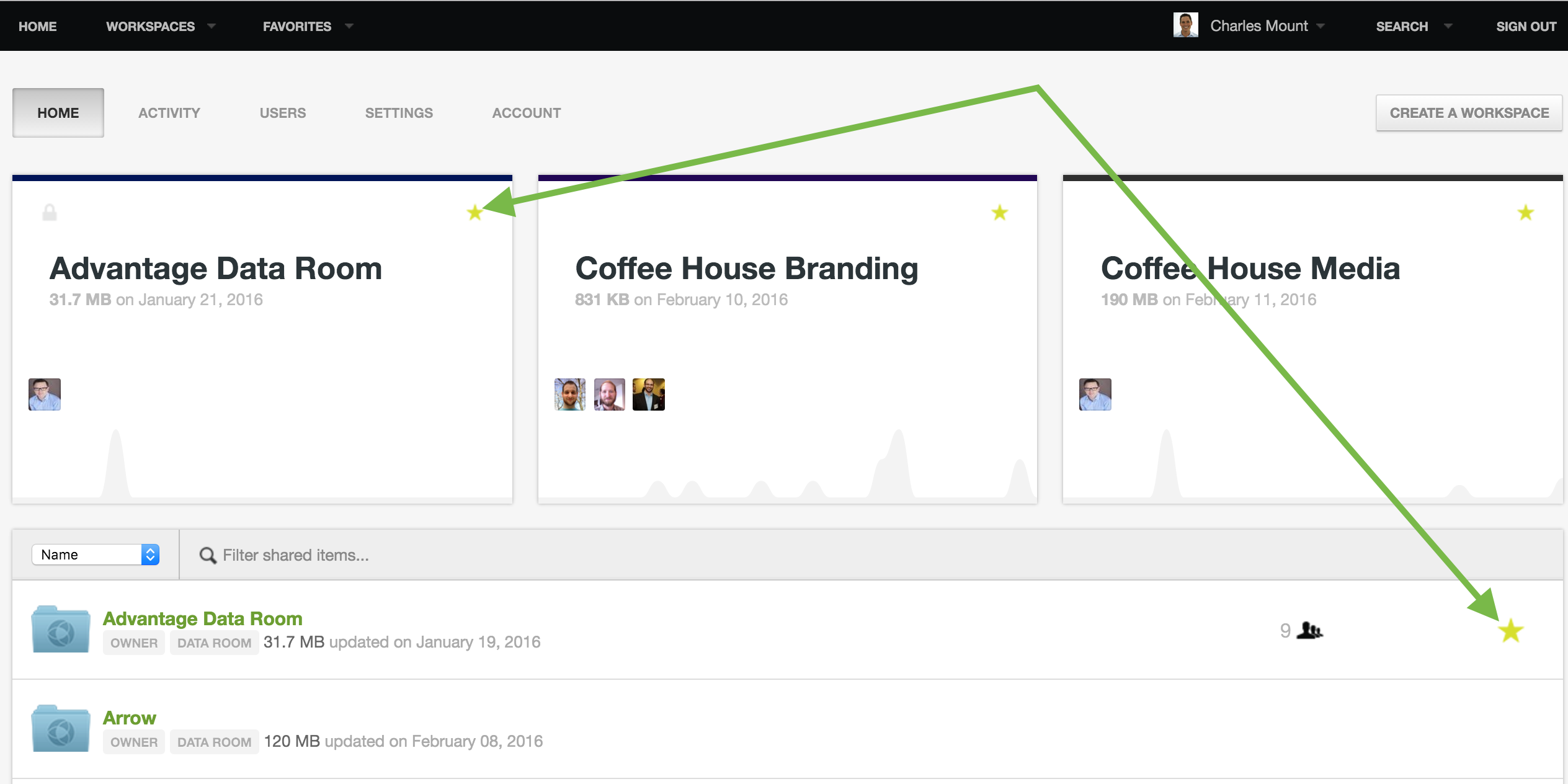 You'll forgive the stretched metaphor here, but since Valentine's Day is a time to recognize your special someone, now is a good time to remind you that our favorites feature lets you recognize your most special Workspaces.
Ugh. I know, I know, go ahead and "boo" me, but writers are always on the look for a hook and the Valentine's/favorites connection seemed as good as any — especially since Onehub's favorites feature can help you work smarter and faster.
When you favorite a Workspace, you pin it as a giant tile to the top of your user home in Onehub. So every time you log in, your favorited Workspaces are the first thing you'll see, and will be immediately accessible without any scrolling.
Unlike in real life, picking favorites in Onehub is easy. Just mouse over a Workspace and a menu of icons will appear to the right of that Workspace, including a dark grey star. Click the star and a big square tile with that Workspace will immediately appear at the top of your user home.
A yellow star in the upper right hand corner indicates that this Workspace is a favorite. The color of the Workspace is displayed along the top of the tile (customize that color!). Profile photos of the most active members of that Workspace are displayed along with a graph of recent activity.
When the sad day comes and a particular Workspace is no longer your favorite, breaking up is actually easy to do. Just click the yellow star in the tile and it will be immediately removed from the top of the user home.
If you love Onehub and want to find out more tips and tricks — visit our video tutorial series, or contact our support team, who would love to help you out!