Our Streamlined Custom Domain Process Saves You Time & Money
---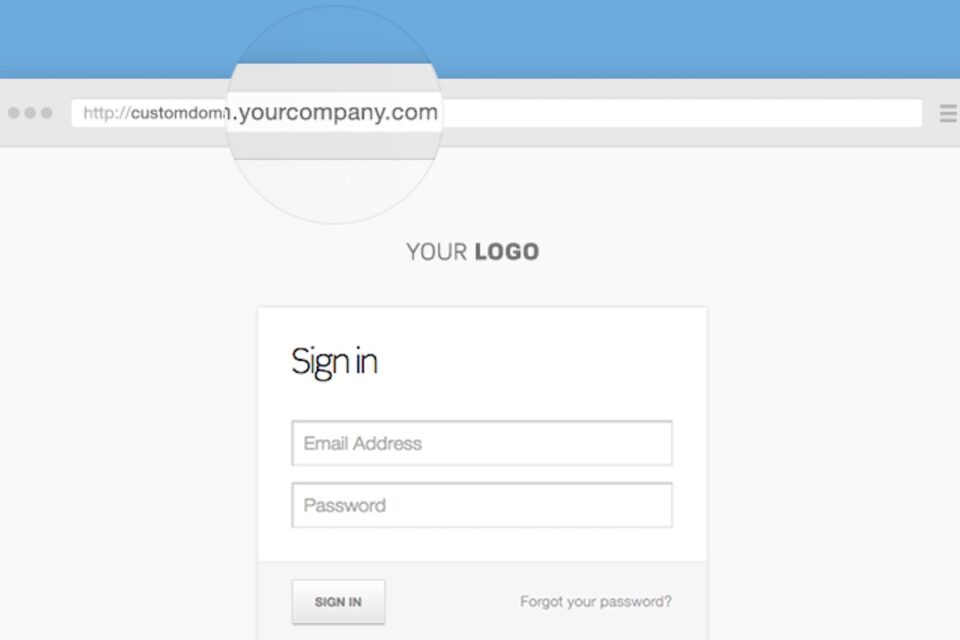 We're excited to announce that we've streamlined our entire custom domain process. The new process significantly reduces the number of steps to set up a new custom domain, eliminates the need for you to purchase an SSL certificate, and automatically renews your SSL certificate for as long as your Onehub account is active.
For existing users, that means you never have to think about replacing your expiring certificates again! And not only that, because we've integrated with the non-profit Let's Encrypt, you no longer have to pay a certificate authority to issue your certificates, saving you precious time and money.
Setting Up Your Custom Domain
For users new to our custom domains, the setup process has been dramatically simplified. First, choose your custom domain. Second, navigate to the "Custom Domain & White Label" section in your Admin tab and enter your new custom domain. Press "Accept Changes & Activate." Finally, you'll receive instructions to set up a DNS record. And that's it! Onehub will do the work to confirm your CNAME is correct, get your SSL certificate, and manage all renewals going forward. Three easy steps for your new custom domain!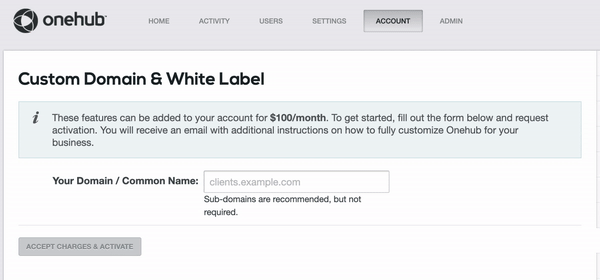 Benefits of a Custom Domain
Adding a custom domain to your Onehub account puts your Onehub Workspaces on a domain that you control. Instead of your users visiting Onehub.com to access their files, they navigate to their Workspaces and files through your site.
Having a custom domain may seem like a small change but it can have a significant impact on your business.
Consistency. Both your clients and your internal team members will access all of their data through your domain when working on projects. This can reduce confusion and friction in your business efforts.
More polished. Running Onehub on your domain gives your collaboration tools a more professional look. Having a custom domain provides clients with a level of familiarity and promotes trust in the professionalism of your company.
Control. You decide where and how your data is accessible.
Easy Customization with Onehub
Customizing your Onehub Account helps to provide a consistent and professional experience to your clients and team.  We hope this new feature simplifies the customization process, reduces some logistical overhead, and frees up you and your team to focus on more critical tasks.
As always, if you have any questions or comments, please don't hesitate to reach out to our wonderful support team by emailing support@onehub.com or by calling 1-877-644-7774.
---