Choosing the Best Agency Client Portal: The Essentials
---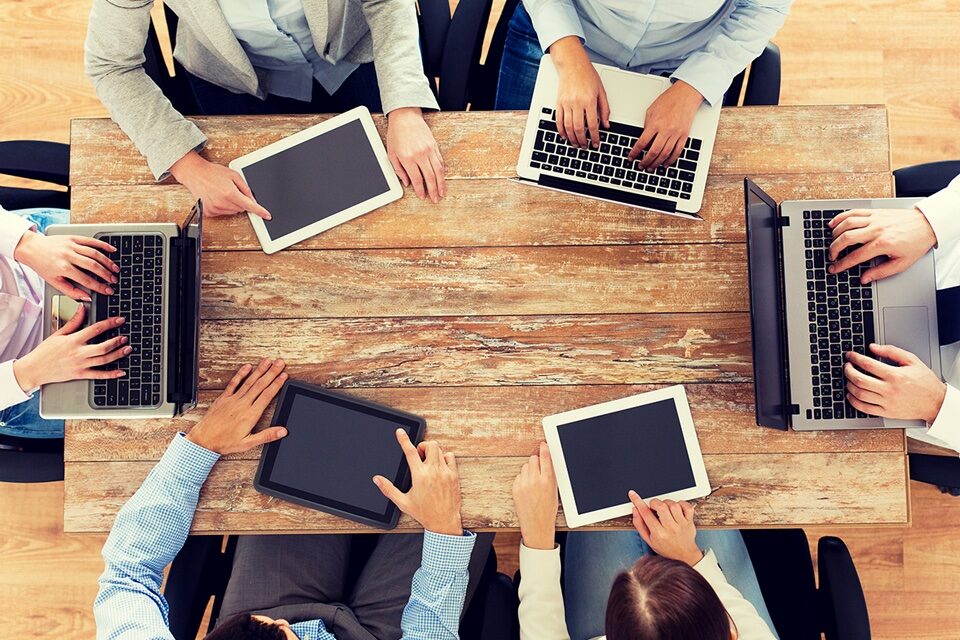 The best client portal: Every agency professional knows it's all about the client experience
Sure, your marketing work may be directed at your client's customers. But above all, your continued success depends on your ability to meet the needs and expectations of your clients. And a huge part of that is making it a pleasure for clients to collaborate with you and your team.
You know the big client requests and requirements:
Easy access to your agency at any time, from anywhere
Visibility into the progress of the work product in real-time
Confidence that their files are secure in both storage and sharing
It's like this: a client several time zones away wants to be able to check out the latest creative work no matter what time it is on your end, provide comments and questions in the moment, and know that none of what they're doing is putting the files at risk.
That's why a client portal for agencies is so critical
A marketing agency client portal is a digital workspace for secure online document storage and sharing—a protected digital space to communicate and collaborate with clients, who may access it by logging in through your website.
With a client portal, your clients and your team can always access the project assets and information they need, no matter where they are. That means remote work that works better than ever. It also means maintaining project progress even when you're traveling.
Secured document sharing is also easier and more…well… secure—a critical factor, given the sensitive information involved in some projects. When sharing documents through your portal, you and your clients know that every bit of data is protected against breaches or ransomware attacks that could cost you both millions of dollars.
How do you identify the best client portal for your agency?
Agencies obviously vary in a multitude of ways. The specific needs, strengths, client demands, and processes of yours will dictate the particular online document sharing tools, functionalities, features, and add-ons that will suit you best.
But at the end of the day, every effective client portal comes with a core set of qualities.
First and foremost, client portals must be easy to use…
A good experience is an intuitive experience. Easy access is essential, which means a quick, simple login—the first time and every time.
Once the client is in your portal, navigation needs to come naturally, with little (preferably zero) upfront education necessary – this means an interface with clear wayfinding.
And let's not forget the look and language of the experience: design conventions and terminology need to be in line with what the client has seen and heard from your agency already, so they don't feel like they've embarked on an entirely new and potentially daunting adventure into the cloud.
…which means client portals are optimized for collaboration
With agency client portals, ease of use goes hand in hand with quality collaboration capabilities. Simplifying collaboration is one of the most important purposes of a portal.
So what does collaboration optimization entail? Let's start with file syncing and versioning. Syncing allows users to work in and on the same file at the same time, each making their own changes in real time without the risk of saving over one another. Versioning automatically maintains a history of every change, making it easy to revert to any previous iteration of a document and providing valuable, much-loved visibility to the client.
Direct commenting is also a must-have: it erases the need for time-consuming back-and-forth communications (typically via email) by letting users attach comments directly to files and folders.
Then there's the seemingly simple but oh-so-helpful ability to assign tasks, which makes project management—as well as collaboration—a whole lot cleaner. One user can assign a task to another and track progress to make sure it gets done. When a project has a lot of contributors and moving parts, this feature can be a life-saver.
Secure client portals, with highly targeted controls
With all this data storage and sharing comes the need for exceptionally strong security.
Strict password requirements are a given, especially given that, in recent years, weak passwords have caused more than 80% of data breaches. Two-factor authentication, which requires an additional verification step beyond the password, is also a no-brainer. Together, these two security measures help prevent password theft and ensure that any stolen passwords are useless anyway.
Bank-level, 256-bit encryption is just as powerful—and essential—as it sounds. No computer on the planet is fast enough to break this level of encryption in less than a billion years.1 What more do you need to know?
Bringing it back to the human level, any client portal worth its service fee enables you (or whoever has oversight responsibilities) to control exactly which users have permission to access which features, folders, and even files. The more targeted the controls, the more finely tuned the security.
White label client portals – So you can brand it your own
In the case of agency client portals, it's not just what's on the "inside" that counts. Looks really do matter.
Your brand is your promise, and you need that promise to extend all the way to your portal. Which means your portal needs to tie in seamlessly with your website and other digital properties. This sends a message of consistency and professionalism that helps to cultivate confidence and trust from clients. It also lets clients know, at first glance and without ambiguity, that it's your portal they've entered.
So sign up for a free trial of Onehub Client Portal Solutions, already
Onehub comes with all these essential qualities and then some.
We're so confident in our capabilities that we're inviting you to sign up for a commitment-free, payment-free, 14-day trial. You don't even have to share any credit card info!
---