Accounting Client Portals Mean Big Business Benefits
---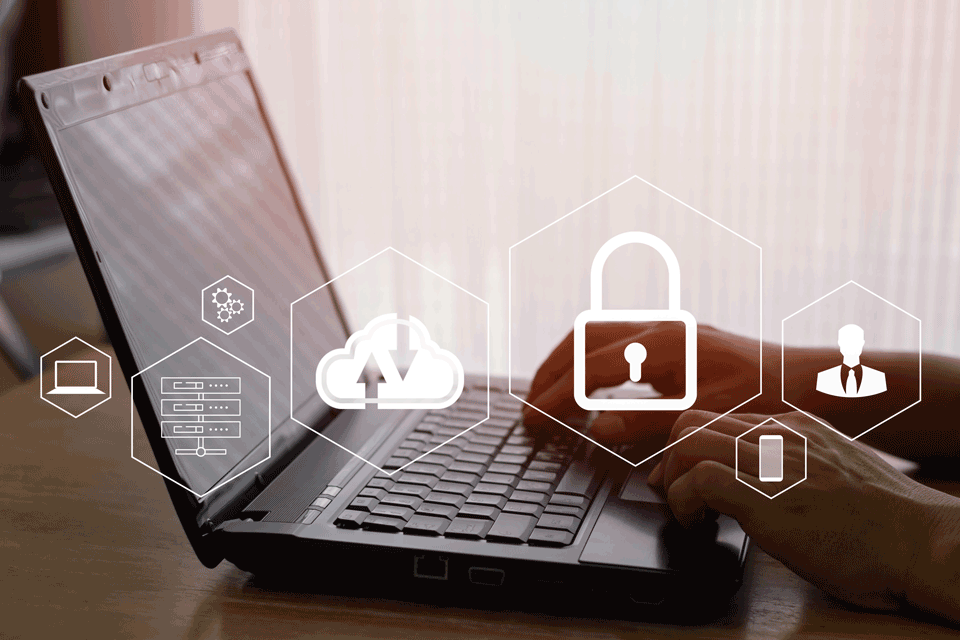 Private client portals for accountants have become core to the way the business works.
Industries of all kinds—law, finance, insurance, healthcare, marketing, the list goes on—have eagerly embraced private client portals to improve how their people and clients work and collaborate on a daily basis. The accounting industry is no different, and for good reasons.
Client portal software for accountants
Client portal software for accountants allows clients to access branded, secure workspaces directly from their accountants' websites—a seamless experience that simplifies and speeds up collaboration while keeping data and documents safer than ever.
Why secure client portals for accountants are essential
There are plenty of reasons why secure client portals for accountants are becoming ubiquitous in the business. Several reasons rise to the top.
1. Secure file sharing for accountants is virtually a non-stop activity from day to day. Accounting client portals make it safer and more streamlined than ever.
Data security remains a top priority for organizations of all kinds. The vast amount of data and documentation involved—and continuously shared—in the accounting business makes security paramount. Client portals equip accountants to share and manage files in the most centralized and secure way possible, sidestepping the risks that plague other methods, like email.
The best client portals for accountants allow users—clients and employees alike—to upload one file or many in just a click or two, right through their browsers, while keeping files organized exactly the way they want. Only users with specific permissions can access files in the accounting portal, and those files are encrypted to the highest levels of protection, whether they're sitting still or moving through the portal.
2. Accounting firms have to deal with a variety of file types—and a whole lot of signatures. A quality accounting client portal makes that easier by integrating with other essential software.
The more that accountants and their clients need to toggle among different applications, windows, and tabs to work on their files, the slower the process and the greater the chance of human error or oversight.
The best client portal software for accountants lets users create and edit documents without ever leaving the portal. How? By integrating with widely used file editing and management tools, like Microsoft Office and Google Workspaces. Now virtually all work on files can happen in one place.
That goes for signatures, too. With DocuSign integration, a good client portal allows users to send documents out for e-signature with ease. Once a signature comes through, the signed document is automatically saved to the portal.
3. With so many hands in the mix, keeping track of who did what with which files can be daunting. That's why client portals provide powerful collaboration, permission, and tracking capabilities.
Accounting client portals make collaboration between accountants and their clients efficient and secure. Individual users can exchange messages with each other and assign tasks with ease, cutting through the usual collaborative clutter of methods like email.
Portal administrators can determine precisely which users have which type of access to which files—and they can change those permissions at any time, with just a few clicks. Every user's activity within the portal is tracked, with highly detailed versioning controls to ensure that any change to a file can be reversed, adjusted, or expanded upon with ease.
4. Accountants require a lot of trust from their clients. Beyond the quality of the work itself, a professional, branded experience helps strengthen that trust.
Any accounting client portal worth its subscription fee is easy to customize with the business's logo and brand colors for a polished, professional look that inspires confidence. It also comes with the option for a custom domain. Together, these customizations help ensure that the portal acts and feels like a seamless extension of the accountant's website—not a separate experience.
There's no better accounting client portal than Onehub.
And we say that with confidence. Not only does Onehub deliver all the benefits outlined here—it's also simple and painless to try out (and sign up for).
If you're ready to check out our portal firsthand, take advantage of a free, 14-day trial. If you like what you see, you'll love the straightforward pricing and complete lack of long-term contract requirements.
If you'd like to learn more, take a few minutes to explore our features in detail. It'll be time well spent!
---