We're excited to announce a new blog series called "Conversations with Customers" . Every few weeks we will feature a new customer and share with you their successes while using Onehub. We hope that each interview opens up new ways to use the service and even unlock some new ways of thinking about your current business processes. We will feature companies from all industry types and sizes, each who are using Onehub in their own unique way. This week I had the privilege of interviewing Jen Francis of Jen Francis Design, a graphic design firm located in Warwick, New York. Read more about how Jen is utilizing Onehub as a client extranet.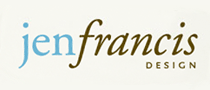 Kurt Ricketts (Onehub): Tell me about what you do? What is your specialty?
Jen Francis: We do everything from print to web, logos, brochures, annual reports, ads, trade show booths, websites with content management systems, and our clients range from everything from pharmaceuticals to food service.
Kurt Ricketts (Onehub): How are you using Onehub today?
Jen Francis: We use Onehub as a client extranet solution to share files and collaborate with our clients.
Kurt Ricketts (Onehub): Can you give me an example of a client that you work with and how you're using Onehub with them?
Jen Francis: We're doing a pro-bono project for the library in our town here, and they ran a photo contest for their annual calendar, we had over 200 entries and needed to pick 13 winners for the calendar.
Everybody was flooding my inbox with these large images, since we needed high res images for the calendar. So we sent out a Hub invitation for each person that won and they were able to go in and just upload their images to the Hub so they weren't bogging me down.
We use it a lot, say we're building a website for a client, we set up a hub and everyone on the project can upload their content to it – from the sitemap to the images. It allows us to better collaborate with the developers, we can upload the hi-res images for them to download.
Kurt Ricketts (Onehub): Based on your evaluation of other solutions, what led you to choose Onehub?
Jen Francis: It was a variety of things, the price for what you get… a lot of other solutions either didn't give you enough storage space, workspaces, or were difficult to manage. We looked at some solutions that were way too costly.
Kurt Ricketts (Onehub): What are your clients, partners, and colleagues saying about the Onehub service?
Jen Francis: Well I personally think it's very intuitive, the people that know their way around the internet are instantly comfortable with it, or those who have the basic knowledge of how an ftp site would work.
You really don't need instructions, you just go on and immediately know what to do and it's not hard to find your way around, everybody seems to be very pleased with it.
And it's great for our printers too, instead of having to upload to all our different printers' FTP sites, and trying to figure out all the different ways to send files through their sites, we just upload everything to Onehub and they can grab what they need. It is also great for when I want to work from home for a day, I have all my files on Onehub.
Kurt Ricketts (Onehub): Would you say you've been able to save time or money with Onehub?
Jen Francis: Definitely, instead of building a custom extranet, or having someone build a custom ftp site for us, Onehub is much more robust compared to the amount of money we would have to have paid to develop one. It just didn't make any sense to reinvent the wheel.
Kurt Ricketts (Onehub): Jen, Thank you for your time.
Jen Francis: Thank you very much.