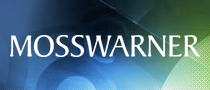 In this edition of Conversations with Customers I had the pleasure of speaking with Marcy Kalina, Vice President of MossWarner. Marcy will be telling us about how Onehub's ease of use provided the best Intranet and Extranet solution for her company.
---
Brandon Caplan (Onehub): Can you tell us a little about what MossWarner does, and what role you play in the company?
Marcy Kalina: MossWarner is a sales and marketing communications agency based in San Juan Capistrano, Trumbull, CT, and Princeton, NJ. We focus on engaging, educating, and equipping sales teams through sales communications and in the areas of:
Branding & Messaging
Internal Communications
Meetings & Events
Thought Leadership
I've been with MossWarner for 12 years and I am Vice President. On client projects, I act as a Project Director and day to day contact.
Brandon: How did you hear about Onehub?
Marcy: I found Onehub via the web. Jack Fearing, our Art Director and I have been searching off and on over the last 5 years for the right Intranet/Extranet solution.
We started our search again in February of this year and added Onehub to our list after it came up in a Google search for Extranets and file sharing.
Brandon: And how is Moss Warner using Onehub today?
Marcy: We use Onehub for file sharing between our offices. We need to share the large graphics and video files we produce. We also use it as a company Intranet to store administrative documents, our sales & marketing materials, best practices, proposals, etc.
Onehub also serves as a client facing extranet. We create branded hubs when we have project files we want to share with our clients. Some of our clients can't send or receive files over 5 MB, so Onehub offers a great solution.
Brandon: When you were evaluating various services, what led you to choose Onehub?
Marcy: We did a quick review of the Onehub website which led us to quickly see that Onehub offered us the features that met our needs. Other companies either offer too many features that we will never use and will be too hard to manage. Some do not have enough features and just act as an FTP/file storage area.
We don't have an IT administrator on staff, so our solution had to be easy to use, maintain and support for all of our associates. It also had to be easy to use for our clients. We signed up for a trial version which quickly confirmed that Onehub would meet our needs. We could see that we would be able launch a professional looking hub very quickly. We knew that the training videos would help us to provide additional information to quickly train our associates.
Brandon: What benefits are you seeing from your use of Onehub?
Marcy: Onehub provides us with one more way to delight our customers and provide value to them. Onehub helps our associates to be more productive and efficient. It makes our lives easier.
Brandon: What is your favorite feature in Onehub, and why?
Marcy: I can't pick just one…
From an administrative standpoint:
Account Management: I like how easy it is to manage the account: storage, hubs, access levels.
Activity Monitoring: I can see all actions taking place within the hubs.
From a Project Management standpoint:
Create a Hub: I like how quick and easy it is to set up a hub.
Activity Monitoring: Ability to monitor the actions within my hub. I can tell when a client has downloaded a file.
I really like making my clients happy. Our clients tell us they like using our project hubs.
---
I want to thank Marcy for taking the time out of her busy schedule to talk with us. If you have a story about how Onehub has helped your company, we'd love to hear it. Send us an email at feedback@onehub.com.