EBSCO Media chooses Onehub to create a better customer portal experience and enable sales team
EBSCO Media, Alabama's largest commercial printer chooses Onehub to make it easy for their customers to share important business information with them.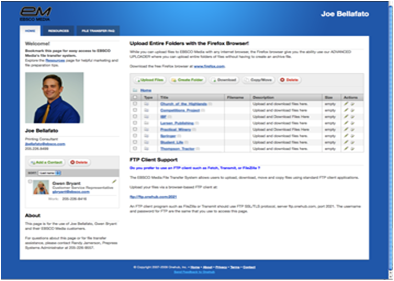 EBSCO Media is Alabama's largest commercial printer offering a full-service printing experience for customers across the United States. EBSCO provides offset and digital printing excellence as well as the ability to design, bind, fulfill, and mail custom-printed pieces. In business more than 60 years, EBSCO Media operates its 130,000 square-foot production facility and 50,000 square-foot warehouse in Birmingham, Alabama 24 hours a day, 7 days a week.
Situation
EBSCO receives hundreds of files a month from customers who need printing services. These files are typically InDesign, PDFs, and Quark files or any other file type used in desktop publishing. They also need to share different types of graphical and audio-video media files, spreadsheets, and presentation documents with partners.
Prior to finding Onehub, EBSCO hosted its own solution using a legacy file sharing product. EBSCO understood their current file sharing system had limitations and proactively looked for a better solution.
Solution
EBSCO Media found that Onehub was what they were looking for — and more.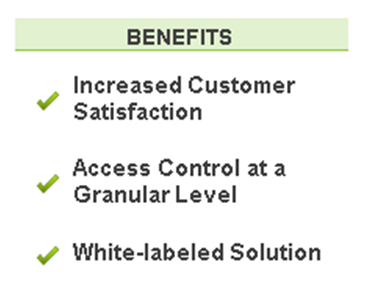 "I wanted a third party solution that we could brand to look like our own. A solution that would work well for everyone, and is easy to use regardless of their computer knowledge. It needed to be web-based and have a way to segregate notifications so that the proper people are notified when files are uploaded," says Randy Jamerson, Prepress Systems Administrator. "We also needed the ability to control access to specific files and folders so that customers could view only the files that belonged to them, not everything on the system. Onehub's page and folder level permissions provided EBSCO Media with this functionality."
EBSCO uses Onehub to make it easier for customers to upload files and for the customer service representatives and sales representatives to more easily access these files and related information. It's a win–win for all parties involved.
"Our customers are overwhelmingly positive about the change from using traditional FTP to Onehub. Our salespeople now have more access to files without having to wade through information that doesn't pertain to them. We are also using Onehub internally as an intranet for sales resources and training information." says Randy Jamerson.