Online file sharing makes it easy to send important documents with the click of a button. Unfortunately, online document sharing can come with some security concerns. Make sure your files are properly protected by including watermarks. The new Document Watermark tool available from Onehub makes it quick and easy to add watermarks to protect your online file sharing. 
Document Watermarks automatically insert a Watermark with the user's email, date and the word Confidential when a user views the document online or downloads. If a user has download permission, the user will download a protected PDF that includes the Watermark. Administrators and Moderators will still have access to the original documents. 
Viewing Documents Online
When viewing documents in a Workspace with Watermarks enabled, the file preview automatically displays a watermark on every page, protecting your online file sharing.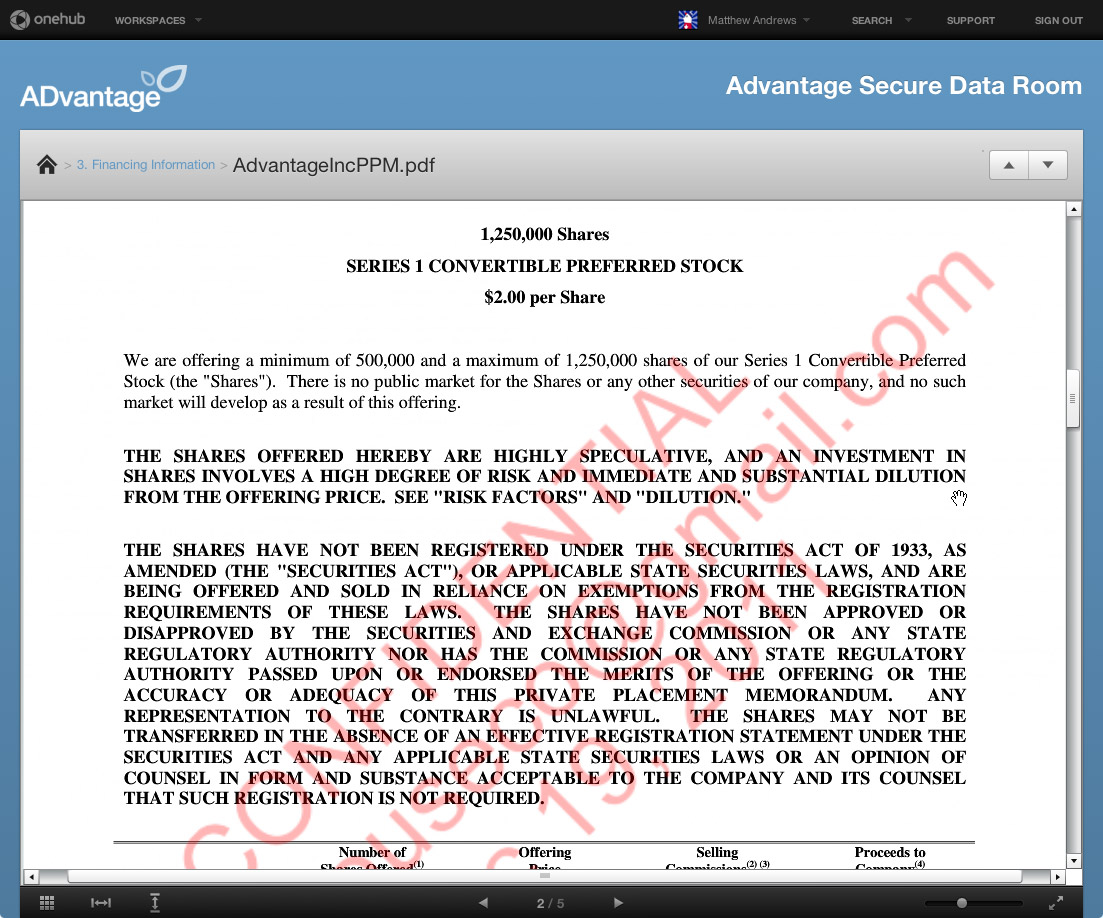 Downloading Documents With Online File Sharing
When downloading documents, the user gets a protected PDF with the watermark instead of the original file. Administrators and Moderators in the Workspace can download the original file without a watermark.
How do I enable Watermarks?
To enable Watermarks in your Workspace, click the Settings icon in the top right next to the Workspace name. Choose the Security area, and click Enable Document Watermarks. 
The Document Watermark feature is available starting today on the Team and Enterprise Edition plans. Learn more about Document Watermarks for your online file sharing on our Help site.