We recently introduced version 1.3 of the Onehub iOS app. This version provides some great enhancements that make accessing your secure documents on-the-go even better.
Thumbnails and Sorting
The ability to view your workspaces in thumbnail view and change the sorting has been added. To access this you can click the page curl icon which let's you choose how to view your file listing.
In addition, we added a shortcut for switching between thumbnail and list view. Just shake your device and the view will toggle.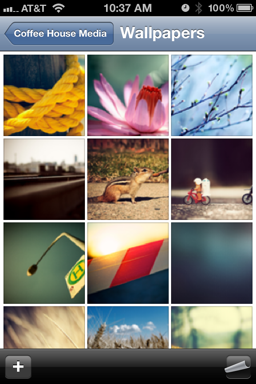 Passcode
You can now add a passcode lock that will require you to enter a 4 digit pin before being able to access your information. This can be added from the new settings area found in the upper left of the workspace listing.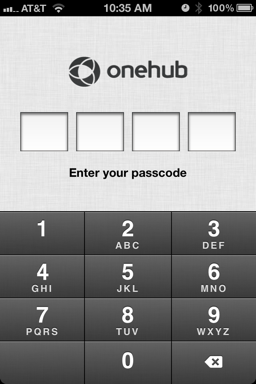 Local Storage
We have also added the ability to manage your local storage. When files are viewed on your device, we keep a local copy of them to make viewing in the future faster. You now have control over how much space is dedicated to this, and can clear it at any time. This can also be accessed from the settings area.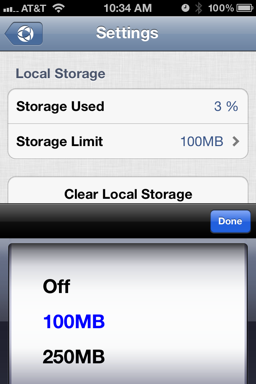 Other Enhancements
Some other new enhancements in this release include:
The ability to assign users the new Collaborator role
Badges to show the number of items in a folder
Hidden folders are now displayed in gray to users who can see them