We recently introduced two great new features. The ability to add an agreement before users can access your workspaces, and better controls over the number of file versions that are kept.
Workspace Agreements
We've had lots of requests for this feature and it's finally here. You can now require users to accept an agreement before they can enter a workspace. This can be managed per workspace from the workspace settings under the Security section. Once enabled you will be provided with a text box that has a default agreement. You can enter your own agreement/disclaimer and it will be shown to users the first time they enter the workspace.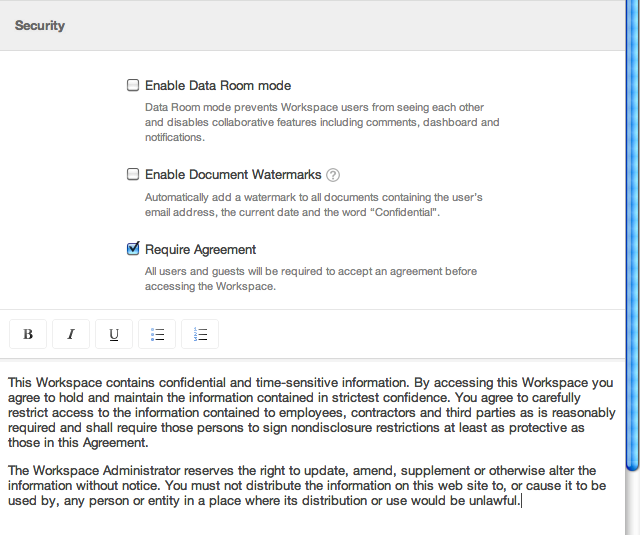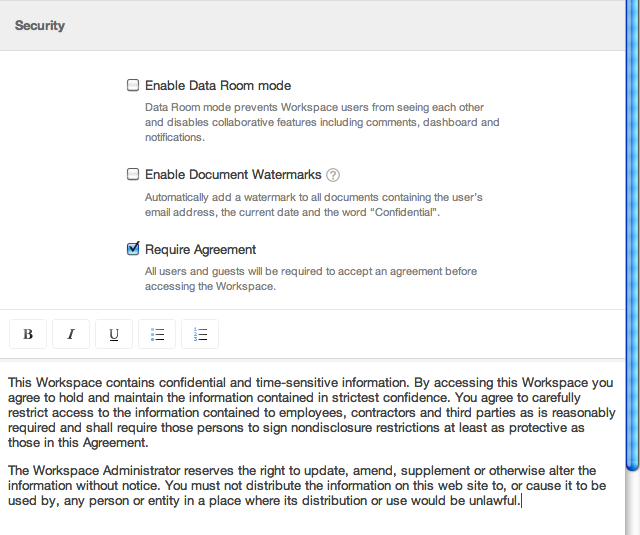 They will be required to click Accept before being allowed in.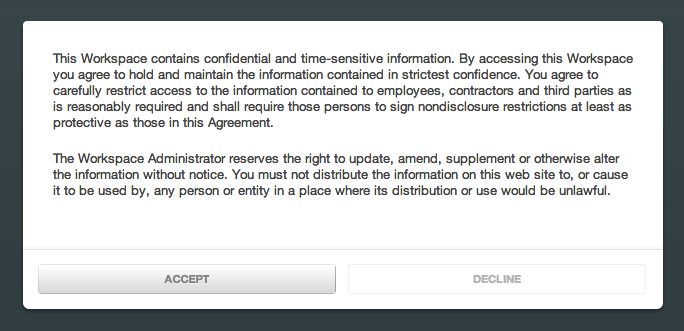 This feature is a great addition for those using Onehub as a virtual data room. We hope you enjoy it.
File Versioning Changes
We've always allowed you to keep multiple versions of files available, but today we have implemented a change that will help you keep a handle on older versions and their storage usage.
Previously we kept unlimited versions of files. While this can be useful sometimes, it can also eat up your storage unnecessarily and be difficult to manage. We've added a new workspace-wide setting that lets you choose how many versions of files to keep. By default we will now keep the last 10 versions of a file.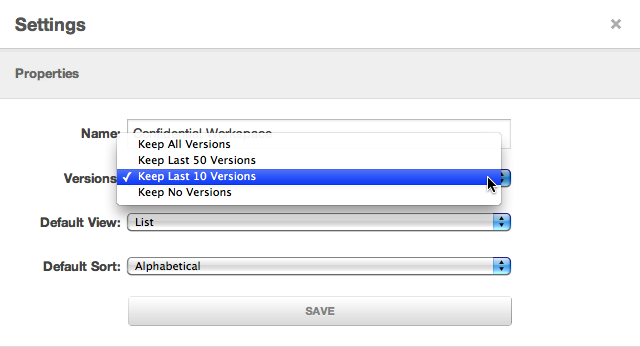 We'll show you how many versions will be kept in the Versions tab of a file. This will also let you delete all of the previous versions for that file with the new Delete All Versions button.

We hope you'll find these features useful. We'll continue working hard to make Onehub the best and easiest way to organize and share your files in the cloud.