Announcing Onehub Enterprise
Posted On October 24, 2012
---
NOTE: Onehub has deprecated this feature since the publishing of this post.
Today we are announcing the official release of Onehub Enterprise. You may have seen some hints of this around our website before, but now it's official. We could not be more excited about this release.
What's Onehub Enterprise? Unlike other file sharing solutions on the market today, Onehub Enterprise is the only solution that can be fully deployed within a company's own network infrastructure, behind the firewall. This means you get all the awesome features of Onehub, but installed on your server, on your network, with all of the data completely controlled by you.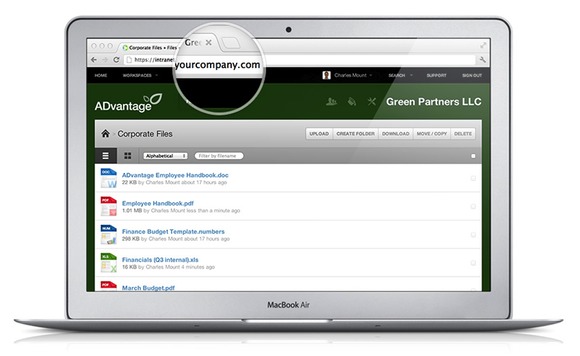 This idea didn't come out of thin air. We've heard from lots of companies who love Onehub, but they have policy or regulatory requirements (such as HIPAA, ITAR, PCI regulations) which preclude them from using a cloud-based solution.
Keeping data secure is becoming a bigger challenge in a world where employees or clients often turn to less-secure consumer services to share confidential files. Our goal with Onehub Enterprise is simple – provide an application that offers all the easy file access and collaboration features you need, while meeting the most stringent security and compliance regulations.
Here is what you can expect from Onehub Enterprise.
Ease of use
Download, install, and configure in minutes.
Easy customization enables a branded look-and-feel.
Access, manage, and share from any mobile device.
Centralized and Granular Control
Create and organize accounts in any structure, set optional storage limits, delegate account ownership, and invite employees all from the same place.
Intuitive dashboards provide real-time status, information, and controls.
Connect to Active Directory for easy user management.
Logging and Audit Features
Monitor all file access, including what files have been accessed, when and by whom.
Version control ensures that prior drafts are not lost.
Setup notifications to alert you of user activity.
We asked our CEO, Charles Mount, to sum up why we decided to build Onehub Enterprise. Here's what he said:
"There are any number of cloud-based, file sharing applications on the market, but companies who are not interested in replicating sensitive data in the cloud don't have many options. That's why it is so important to develop a solution that addresses that critical need."
Learn more about Onehub Enterprise today to see why we are so excited about it.
---
Trending Now