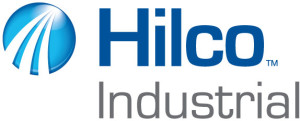 Hilco Industrial has been using Onehub's online secure file sharing solution since 2011. Recently we had a chance to chat with Hilco Industrial's Director of Operations Valery Moody about why they chose Onehub and why they continue to use our product on a daily basis for a Onehub case study.
Hilco Industrial, LLC offers machinery and equipment disposition services in several high-profile industries. In the past, they used email for transmitting not only correspondence but also large files, images, and videos between team members and customers. They quickly discovered that there is little security and control over emailing important files since emails can be forwarded to anyone, anywhere in the world.
Hilco started to research online file sharing solutions in effort to resolve this issue. They knew security and control of their files were of the utmost importance, as they needed a place to store customer contracts and other confidential information.
Since Hilco Industrial has offices across the United States, they needed a way for their offices to be able to access shared files over the Internet. Hilco tried a number of online file sharing providers, but most did not provide enough control and security, were too expensive, or were not easy to use.
As part of their trial process, Hilco checked out Onehub's 14-day free trial to see if it better fit their needs. "The trial had already shown us how easy Onehub is to use," says Valery Moody, Director of Operations. "Then we saw that we could assign outside employees with passwords and access, set their permissions, plus brand it with our own company logo. The package was very attractive."
At the end of the trial, Hilco Industrial decided to purchase the Onehub Business plan. Using the Business plan, they were able to build a virtual data room that was specific to their needs. Some of Hilco's projects require internal file sharing, but they also need to give access to certain pieces of data to customers. With Onehub's granular role settings and sharing permissions Hilco can properly control who has access to the data and what they are allowed to do with the data.
"We post a lot of proprietary information that we don't want to give out to just anybody," says Moody. "Onehub helps us easily control access to these files."
We are thrilled that we could provide this solution to Hilco. Read the entire Onehub/Hilco case study here. How can we help your business securely and easily share files?