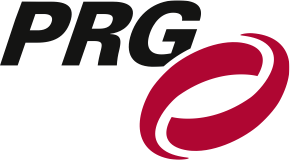 We recently did a case study with Cindy Hearn, Sales & Marketing Specialist for the Production Resource Group (PRG). We had an interesting chat that explains how they use Onehub to improve project collaboration.
PRG is a worldwide leader in event technology with 40 locations scattered across the globe. They set up lighting, audio, video, rigging, staging, scenery, and many other presentation services for events around the world. PRG has worked on projects like "The SEMA Show", Oprah magazine's "O You Weekend", and "Auto Trader".
For PRG, having employees who need to collaborate spread over  multiple continents poses some very special challenges. When you combine that with extremely large CAD drawings of light schematics, floor plans, and much more, it further complicates matters.
"Our CAD files were too big to email and took too long to FTP. What we really needed was a client portal where we could share and transfer large files easily and set access permissions at various levels," said Hearn.
The PRG team members all needed access to project files in real time in order to get their jobs done. Also, Project Managers needed to be able to set the proper user permissions so that they can control how files are used, as well to speed up collaboration.
PRG Picks Onehub
PRG selected Onehub for several reasons. Onehub allows project managers to set up workspaces for each project. PRG can customize each private workspace with their logo and colors so both internal employees and clients will recognize their brand. As the different files related to the project get created they can each be saved to their designated Onehub workspace.
Onehub's automated email notification tells all of the required people when a file has been updated on the system. This improves collaboration and lets everyone know what is going on.
"Notifications are one of the many ways Onehub makes our event management process more efficient. Our Sales and Operations teams have a clearer line of communication within and across their locations," explains Hearn.
We were most excited to hear Hearn state this about Onehub: "It's been great for everyone, including our clients."