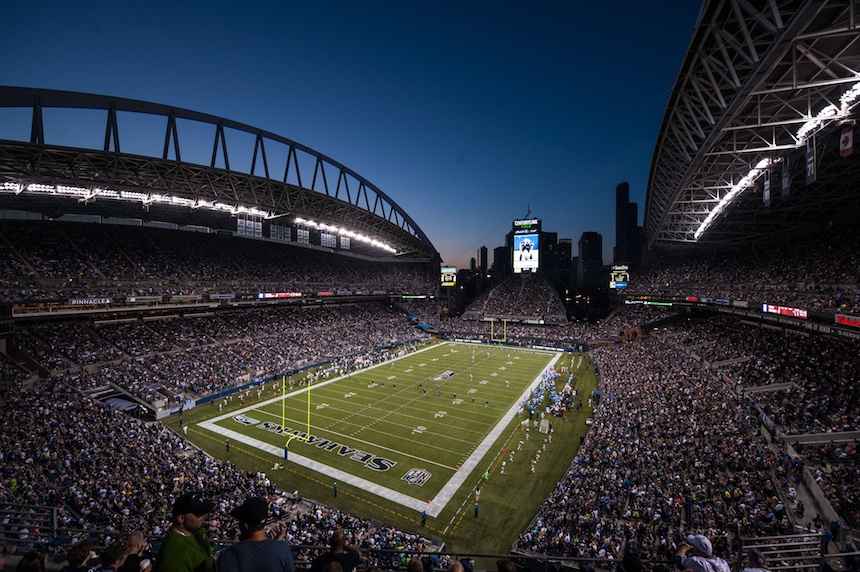 Have you ever wondered how professional sports teams share large amounts of digital media? Their needs are somewhat unique because of the size of the files including videos of events, player interviews, scoreboard features and more. When the Seattle Seahawks needed a way to provide quick and efficient access to large media files to outside agencies and media outlets they turned to Onehub for a quick and easy solution.
"We tested a number of file-sharing solutions a few years ago, including enterprise tools with multiple features but wanted something simple that anyone could use quickly," said Seahawks director of the digital and emerging media Kenton Olson. "We liked Onehub because it was easy to use and manage."
File Sharing with Onehub
Now, when the Seahawks digital media department receives a request for content, they can quickly upload files to the Onehub Workspace and send a link to the recipient with direct access to the files. Olson loves that his recipients do not need to create an account with Onehub in order to view or download the file, which makes sharing and accessibility faster.
"We deal with a lot of one-off requests," explains Olson. "We didn't want to have people creating user profiles or accounts just to download a file. With Onehub, we can send a single link that lets people get to the file quickly, without setting up an account. That's really valuable for us."
Also, Mr. Olson likes the fact that Onehub makes it easy to share files with external people in a fast and easy way, with no concern about file size limits.
"We really like the speed and ease with which we can get a file out to a third party," says Olson. "It's much better than trying to send 20GB video files over email. For us, Onehub has been easy, fast, and rock solid. It does everything we need it to do."
We had a great time working with Kenton and his team from the Seahawks on this case study. Check out the entire case study here on Onehub.com.