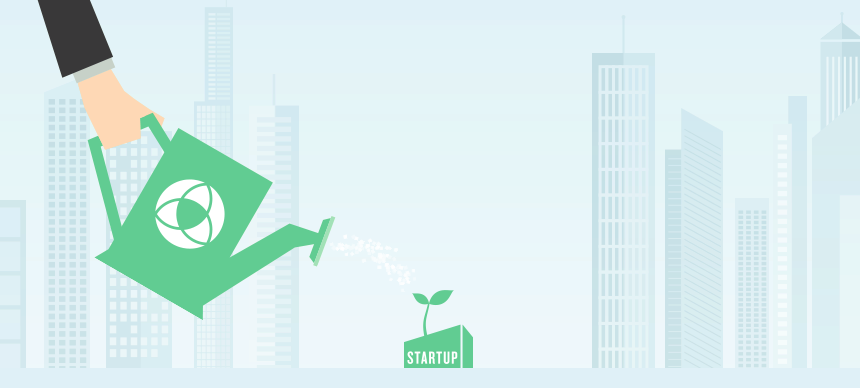 Even though startups may be small, they still need to be able to compete with the big players in their industry. By using an enterprise file sharing like Onehub, startups can look and operate like a big company, while still sleeping stress free at night.
1. Look bigger than a startup
With Onehub, startups can store the large volume of files that are typically generated when starting a new company (from business plans to legal docs). Startups can also share large files, and look just like a large company when doing so with custom branding. Onehub customers can add their own logo and brand colors to their Onehub Workspaces, which are then displayed across the account at sign in, in emails that are sent to account owners and shared uses, and when logged in. In addition, 100% of the "Onehub" brand can be completely removed with the White Label feature.
With a startups own branding displayed, a small early stage company can look like a big company that has its own client portal! This perception of size and advancement could help startups win their first customers during the critical beginning stages.
2. Operate like a large company
Startups don't have the same resources as big companies, and there never seems to be enough time or money available. Onehub enables startups to have a centralized location of all files, content and data. Onehub also provides a way to find files fast by providing organized file structures. Having a company data room doesn't mean that startups have to hire an IT guru anymore!
Also, startups can rest assured that when they share a large file it will actually reach the recipient, unlike email where large attachments aren't allowed by most email clients. With Onehub, startups can send a secure link to colleagues and clients that enable access to any size file. Additionally, startup teams can use the comments and tasks feature to move projects along quicker and more efficiently.
3. Sleep more soundly
Startups are moving a million miles a minute, and founders typically have a ton to worry about. Onehub can take some stress off of an entrepreneur's shoulders by ensuring secure storage and safe sharing of files. Not only is Onehub cloud-based, which means entrepreneurs can store and share files from any device at their convenience, Onehub provides file sharing permission settings. With these, startups can control what happens to their files after they are shared. Startups can also use activity tracking to know exactly what is happening to their files, day and night. Onehub provides control and insight so that startups can rest assured that their critical, and often proprietary, information does not get into the wrong hands.
Conclusion
With Onehub, startups can stay focused on what is most important – developing great products/services, winning customers and reaching growth milestones.