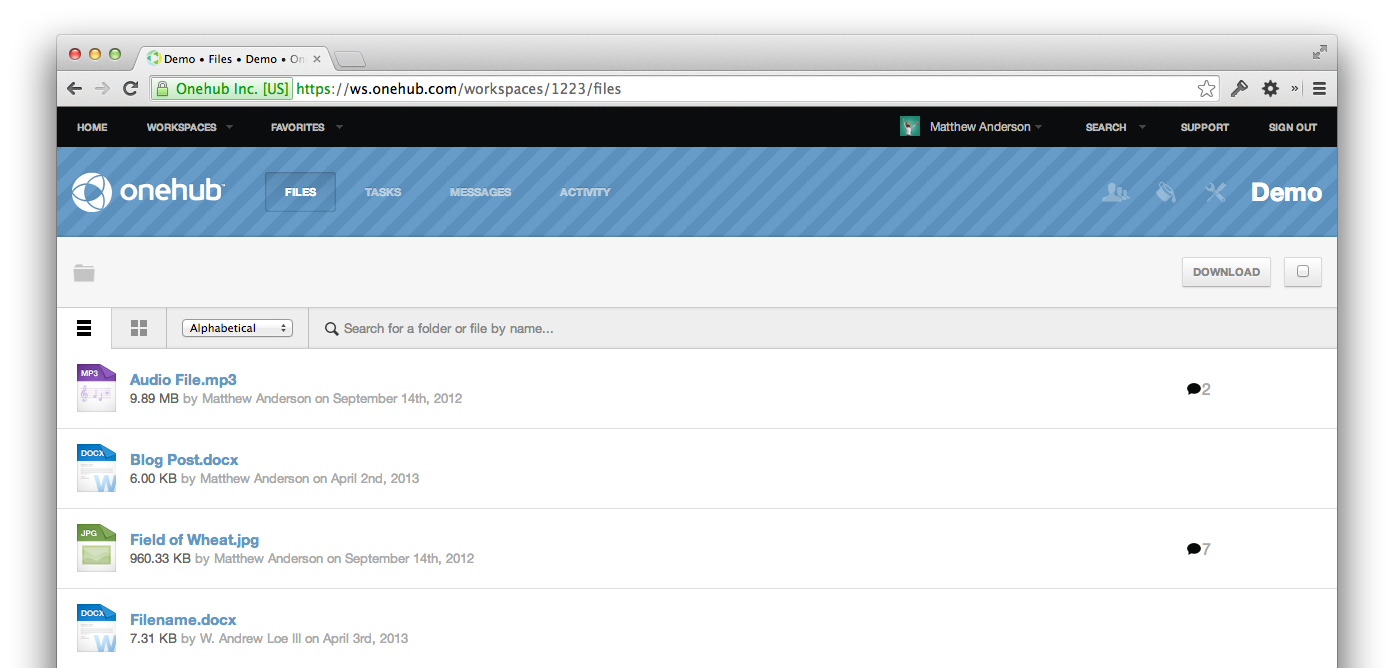 We're excited to announce that you can now archive your Workspaces in Onehub. This is an Account Administrator feature we have been considering for some time and a recent round of customer interviews provided the final pieces of feedback we needed to make it happen.
Has the project you created that Workspace for come to an end? Do you have a Workspace that you use for a recurring client or event? If there are stale Workspaces in your account, here is how you can clean things up for your users.
Archiving a Workspace
If you are an Account Administrator, you can access the Archive action on any Workspace that belongs to your account. All you need to do is click and confirm.

Don't worry about the contents of your Workspaces. All user roles/permissions, all of your data, and every comment will be kept safe for future retrieval. Archiving a Workspace simply turns off access and removes the Workspace from view.
If a user attempts to access an archived Workspace, they will be presented with a special screen communicating that the Workspace has been temporarily archived.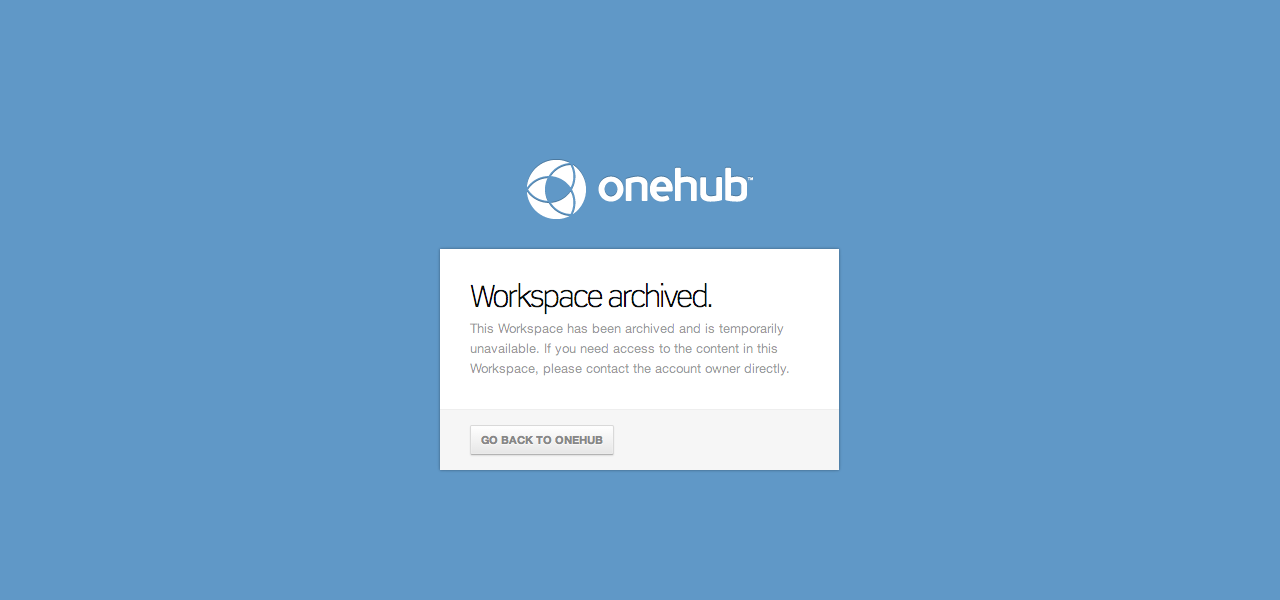 Restoring a Workspace
Once you have archived a Workspace, a new checkbox labeled "Show archived Workspaces" will appear at the top of your Workspace list. Toggling this will display all of your archived Workspaces inline. Simply click and confirm — your archived Workspace will be brought back to life!

By default, we will notify all Workspace users, informing them that the Workspace has been restored. If you'd rather we not send an email to everyone, simply uncheck the notification option before confirming the restore. It is also important to note that anyone with an existing role in an archived Workspace will immediately gain access upon restore. So, if you need to modify permissions and/or remove someone completely (perhaps they no longer work with you), you'll want to make those changes prior to restoring the Workspace.
We hope this feature helps you manage your Workspaces more efficiently and keeps Onehub clutter-free for your users. If you have any feedback, tweet @onehub or send an email to support@onehub.com.