Document previews are one of the most important features of Onehub. We have one of the best document previewing experiences around, but that didn't stop us from making it even better. Today, I'm excited to announce the launch of our brand new document previewer.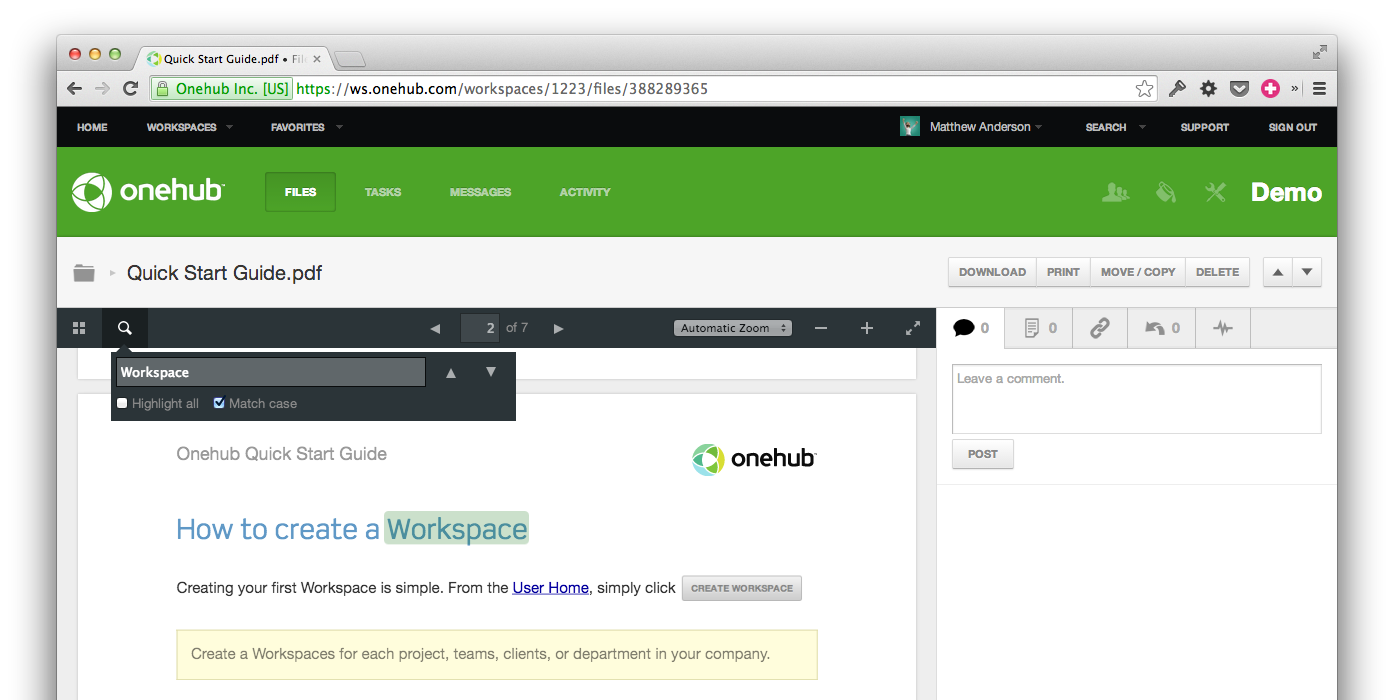 Our new previewer is HTML-based, rather than Flash-based. This not only means that you no longer need to have Flash installed but, crucially, you can now view any Onehub preview from your mobile devices. In addition, this allowed us to implement accurate, text-based searching of your documents directly from the preview. As a side benefit, selecting/copying/pasting text is easier now as well. On top of these technical improvements, we also revamped the interface and increased the fidelity for all previews. Here is a full list of the improvements you can expect from the new Onehub previews:
HTML-based
Mobile-friendly previews
Full-text search from your previews
Higher fidelity previews
Improved design
Automatic zooming
Jump to a specific page in your preview
Support for native browser full screen modes
The new Onehub previewer puts us ahead of the curve and we hope it delights our customers as well. If you have any feedback, tweet us @onehub or email us at support@onehub.com.