At Onehub, we want to provide our customers with an arsenal of privacy tools to better protect their data. So in addition to features like granular permissions and secure links, Onehub allows you to create Workspace agreements that your users must accept before accessing content.
Agreements are a powerful tool for establishing rules governing access to the content you are sharing. With Onehub, you can use a default agreement, or create a customized one tailored to the specific files you are sharing.
Setting up an agreement is easy. Go to the Settings of your Workspsace.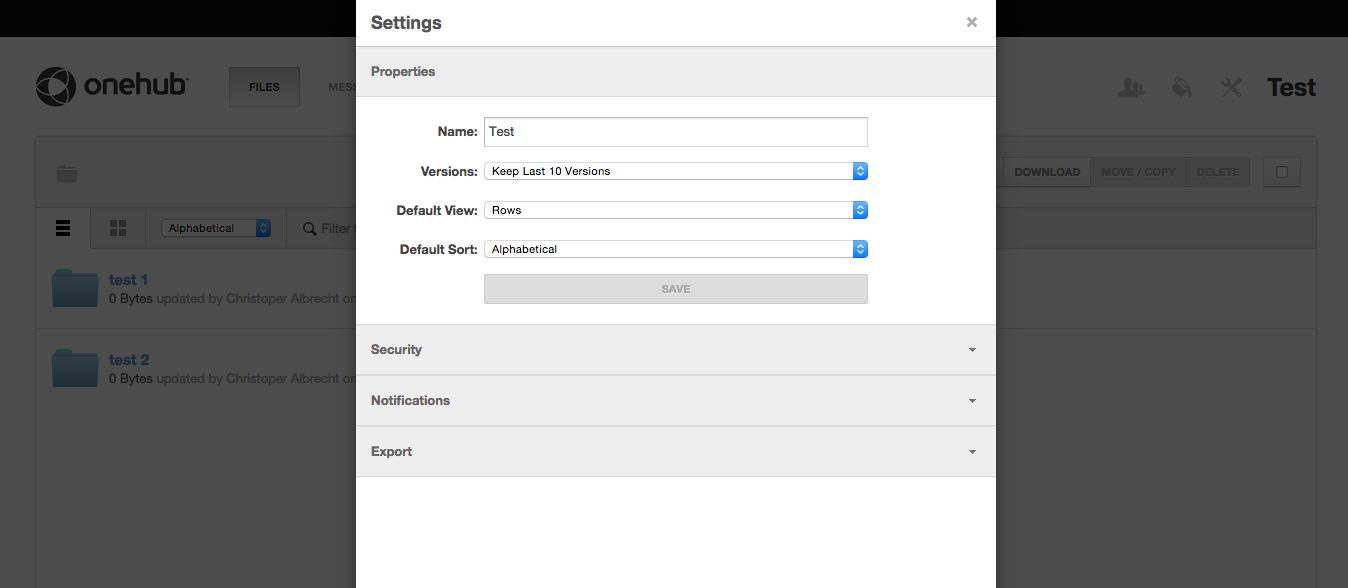 Open the Security section and check the "Require Agreement" box.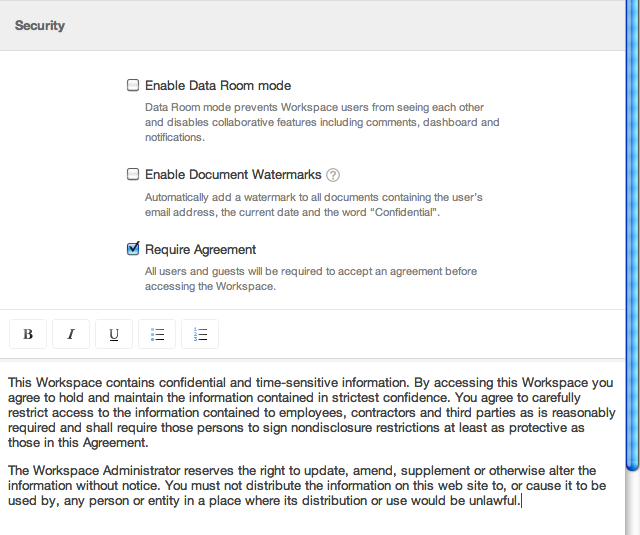 You can use the default Onehub language or create your own. Once you are satisfied with the wording of your agreement, click Save.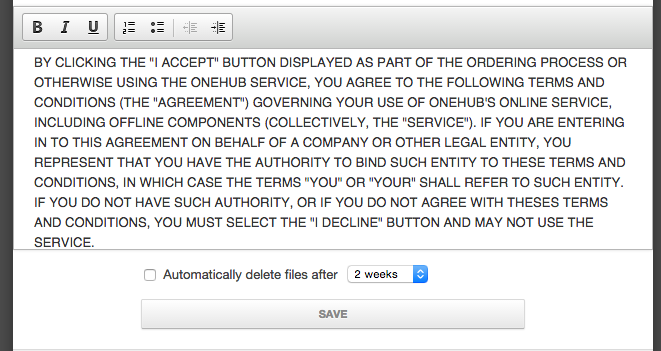 This is what your users will see when they visit your Workspace.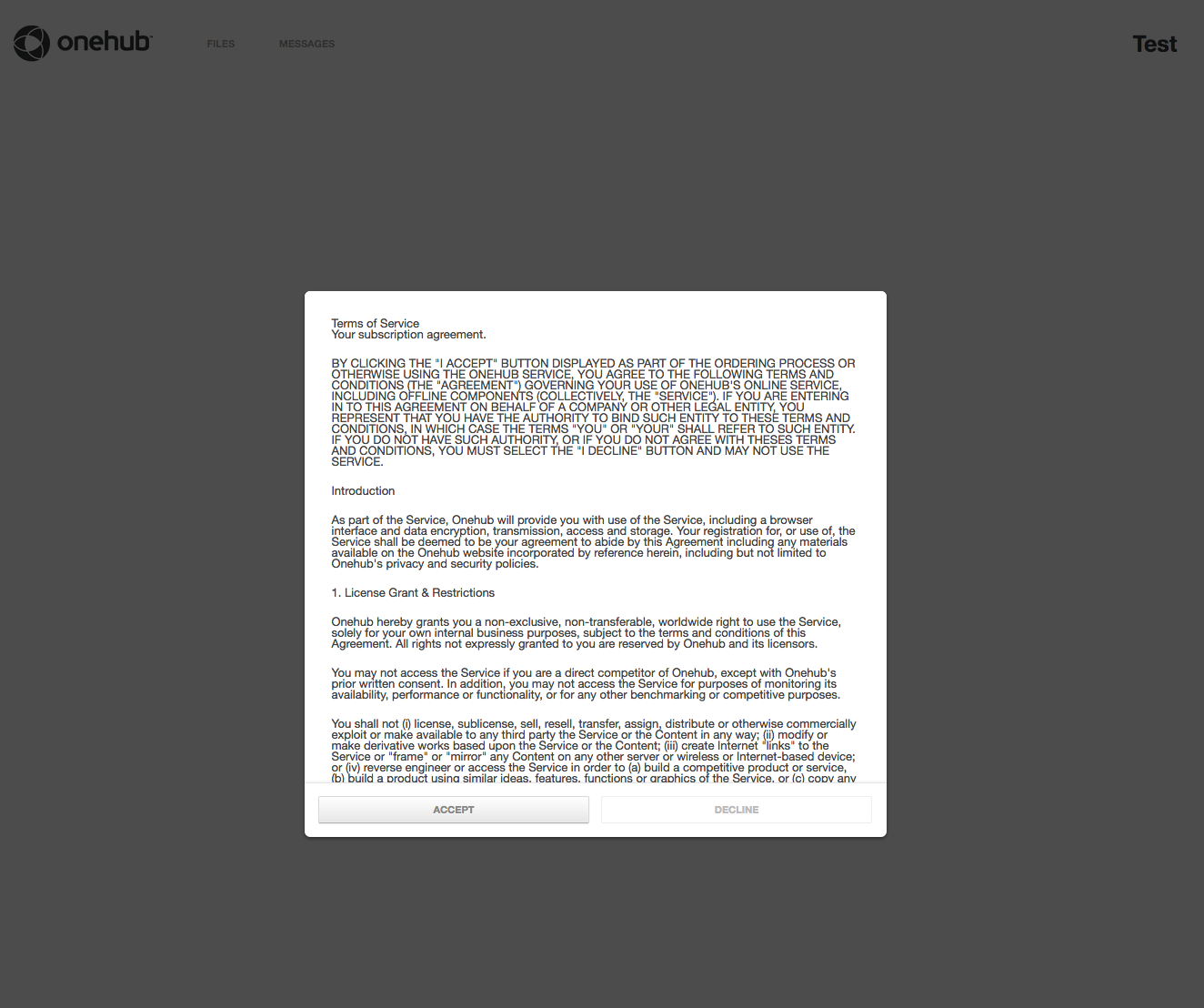 That's it! To step up your data protection even more, you can pair your agreement with Onehub's automatic document watermarking, or automatic file deletion.
If you're a Onehub customer, we'd love to hear about what tools you are using to protect your files. If you're new to Onehub and want to find out more, give us a call or sign up for a free trial.