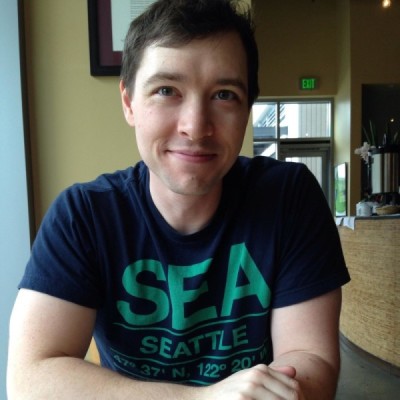 Meet Ryan Graham, Onehub DevOps engineer and the newest member of the Onehub team.
Graham helps make sure that Onehub is always up and running and ready for you to use. And as an avid weightlifter, heavy loads are no problem for him in the gym or at the data center.
Bad Horrible jokes aside, we asked Graham a few questions about what he does and what he loves doing.
WHO ARE YOU AND WHAT DO YOU DO?
I'm Ryan Graham. I drink coffee and I write software. I do DevOps for Onehub.
WHAT DOES DEVOPS DO?
It's Ops with a different philosophy applied. Instead of repeating tasks, you invest the time and effort upfront to write software that automates those tasks.
DevOps engineers create infrastructure as code. We write software that automatically provisions servers and maintains the health of those servers.
In the 90s when we had a similar web stack to what we have now, I'd plug in a bunch of servers and log in to each one to configure each one manually. Now I write code that sets them all up the same way quickly and allows us to create a herd of servers that we haven't spent a lot of time nurturing individually.
We have a fleet of servers on demand. If one goes down, the software we create spawns another identical one.
HOW LONG HAVE YOU BEEN DOING IT?
I've been playing with software and computers since I was 12. I started writing software and provisioning servers in the 90s. In my teens I tried to launch some companies that did stuff like image hosting — like a poor man's Flickr. Mostly I was just trying to build stuff to enable LAN parties where my friends and I could play Quake.
WHAT'S A TYPICAL DAY LIKE FOR YOU?
It definitely starts with coffee.
Then I check alerts and graphs for any performance issues that might have popped up — stuck job processors or instances of anything. If a problem comes up. I write software to fix it.
Outside of that, I have a continuous and evolving set of tasks to continually improve Onehub, making it run faster and smoother with each iteration.
WHAT'S YOUR FAVORITE PART ABOUT THE JOB?
I love working on distributed systems that are self-healing. If we encounter unexpected load in the middle of the night, I've built systems that will scale to handle that load. If we randomly lose servers, they should be replaced automatically.
WHAT'S YOUR FAVORITE THING TO DO WHEN YOU'RE NOT AT WORK?
Weightlifting. It pushes me mentally and physically. And it's something you can always improve on. It's a constant growth with no real end in sight. My current goal is to be able to snatch 100 kilograms (220 pounds). I'm currently at 60 kg, but am getting better every day.