How my startup minimizes meetings
Posted On September 17, 2015
---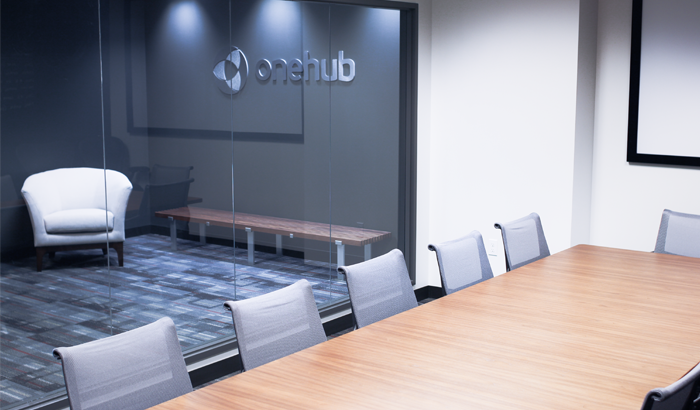 I have a reputation for being direct among my employees. With that in mind I won't bury the lead and come right out to say — most meetings are a huge waste of time and I actively encourage everyone at Onehub to build great products without them.
I'm not talking about one-on-ones or a weekly update, but rather the lumbering, overpopulated meetings that tend to cram up the average worker's calendar. By one estimate, unnecessary meetings waste $37 billion a year in the U.S., and 47 percent of average meeting attendees said meetings were their top time waster at the office.  
To fight off meeting fatigue, here's how I keep everyone on the Onehub team productive without bogging down their days.
Run lean. By our very nature, we don't have sprawling layers of middle management. Teams are kept tight and focused so there is no overlap in responsibilities. There aren't fiefdoms to protect. This means employees work hard, but it also makes their job easier because they have direct channels of communication with every decision maker within the company.
Hire the right people. We are very intentional about whom we bring on board. By front loading that work into hiring the best candidates, we then have the freedom to let those people do their jobs. The employees we bring on are self-starters who can effectively manage their own time and get their work done on time.
Use the tools. There are so many technology tools available to enable collaboration now. We use Slack religiously to review and communicate ideas and issues without the need for a conference room. We also eat our own dog food, using the workflow tasks and comments features that we built into Onehub, so we have precise activity tracking of project elements.
We ship. We want to create collaboration experiences that delight our customers, and we also don't want to let perfect be the enemy of the good. You can wind yourself up fixing every little thing with a product, but at some point — the product must ship. Because we run lean, hire right, use the collaborative tools at our disposal, I'm able, as CEO, to be more connected throughout the whole development process, taking input from the entire team. Doing so makes us better informed about the product and decisive about its direction without resorting to an endless marathon of meetings.
This in turn allows people to optimize their time, work smarter and keep their calendars free of time-wasting meetings.
---
You may also like