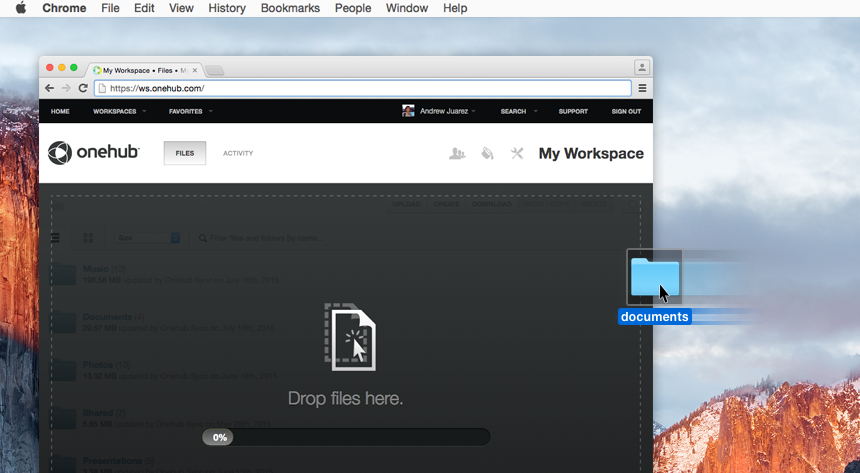 Onehub plays well with lots of browsers, so you can access your information whenever you need it, but there's one browser that might make your Onehub experience a little easier.
Google's Chrome has built-in features that allow you to drag and drop entire folders directly into a Onehub Workspace via the browser. Why is this cool?
It makes uploading entire folders (and sub-folders) of content super easy with a simple drag-and-drop.

It allows you to more easily maintain your existing workflow by keeping the hierarchy of that folder's sub-folders and files intact.
Dragging-and-dropping folders into Onehub is easy:
First, fire up your Chrome browser and sign in to Onehub.

Next, create a new or open an existing Workspace or folder in Onehub.

Find the folder you want to upload on your local machine and drag and drop it into the selected Workspace or folder. A status bar will appear letting you know when the upload is complete.
That's it!
You can still upload folders via other browsers, Chrome just makes the whole process easier. And Onehub is all about making your work life a little bit easier.