New photos of Tesla's upcoming Model 3 "leaked" online recently. It looks beautiful, and one thing I appreciate most in Teslas is the simple layout of the dashboard. Instead of a dizzying array of buttons and knobs, there is a simple touchscreen providing you with everything you need.
You can create your own beautiful dashboard in Onehub as well. Dashboards are a great way to centralize important information for a Workspace and keep it at your users' fingertips for quick access.
In a Workspace dashboard, you can see at-a-glance:
A custom welcome message with instructions or news everyone in that Workspace should know.
A custom logo, which could be for a specific group or product within your company.
Permanent links to important resources online.
Recent activity, to see who has interacted with the files in that Workspace.
User list, showing who currently has access to that Workspace.
Setting up a dashboard is easy:
First, create a new, or go into an existing Workspace. Hover your cursor in the title area until a gear icon appears. Click the gear and check the box next to "Dashboard" and click save.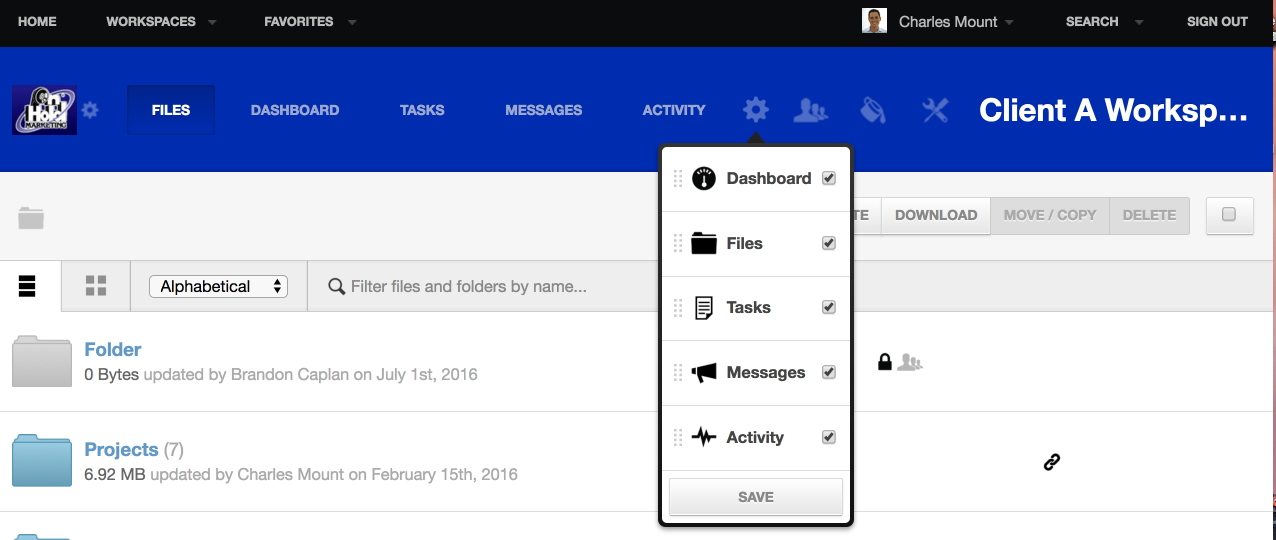 A "Dashboard" option will now appear in the title area. Click on that to visit your new dashboard.
Once in, follow the on-screen instructions to add a message, an image and any relevant links you want to remain surfaced.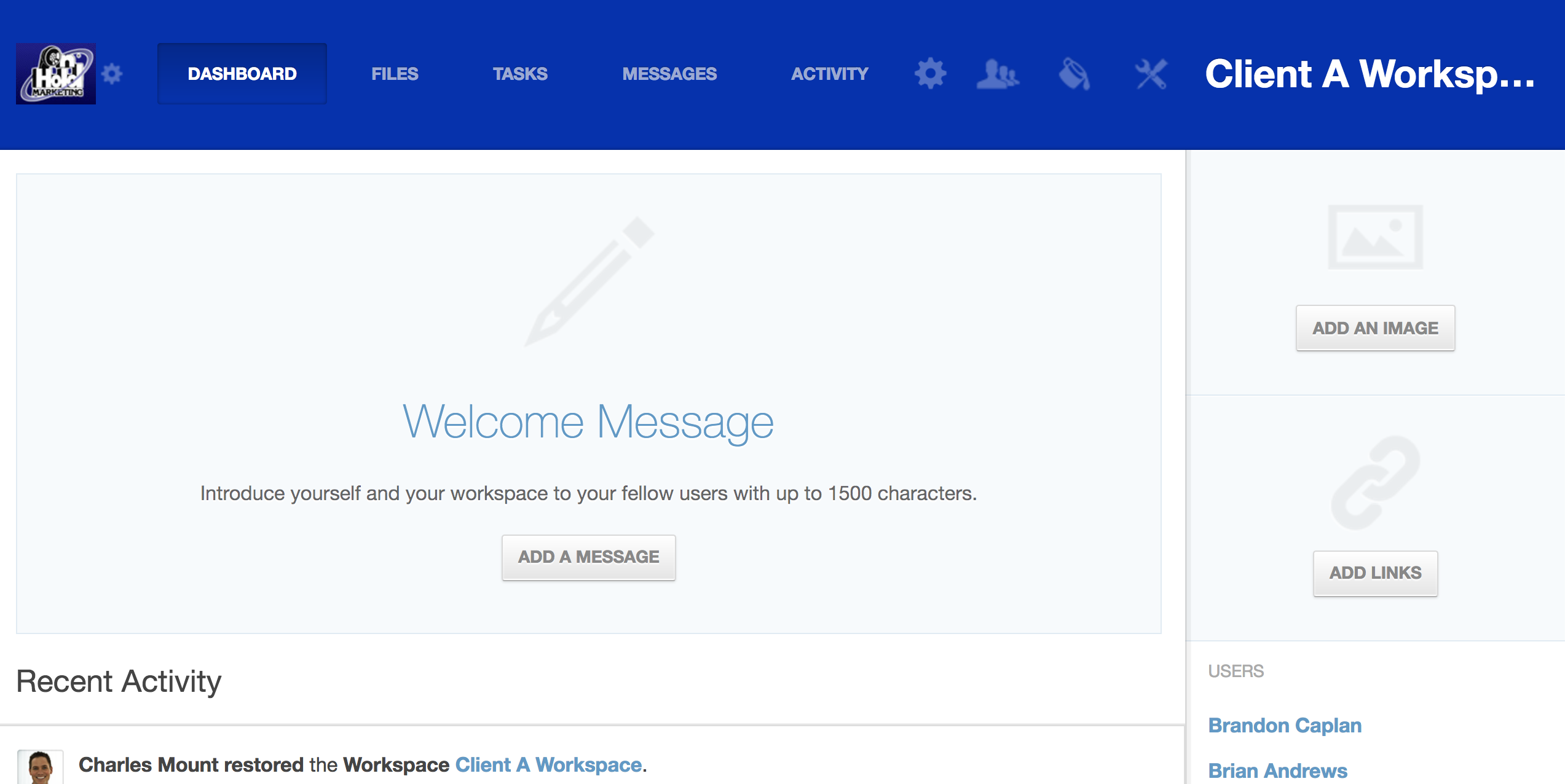 Now when users enter this Workspace, they will be greeted by the dashboard and all the pertinent information you added, giving you the elegant experience of a Tesla (without an enormous price tag).