Jennifer Lau Makes Onehub Sales Sweet
---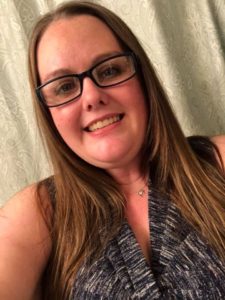 Onehub is ten years old this year! Time hasn't slowed us down, in fact, a decade in and we're still growing. So much so that we had to bring on a new member of the team to help with sales.
Jennifer Lau is Onehub's newest Inside Sales Account Manager and she is here to make sure everyone new to our service has the best experience. We thought you should get to know her, so we sat down and asked her a few questions.
What do you do for Onehub?
Basically, I do sales at Onehub. I handle initial customer contact from our free fourteen-day trial to the actual purchase. I do account management as well to make sure customers are getting the most out of their subscription. I also drink a lot of tea.
Why did you want to come work at Onehub?
I really liked the startup environment, being at a place that is more nimble allows me to make a direct impact here at the company and with our clients. Plus, I love how open and friendly everyone on the team here is. And having a great view of Puget Sound from our office in Seattle is also a big perk.
What do you do for fun?
I'm really into food and food culture. I'm in a number of cookbook clubs, and I teach classes about cottage food laws to small businesses. I also own my own candy business, Chubby Unicorn, which does candies like caramels, marshmallows and pop rocks as corporate gifts and wedding favors. I also drink a lot of tea, have I mentioned that?
Anything you want potential Onehub customers to know?
Just that Onehub is amazing. It's super versatile and can be used for a ton of different uses like big deal Data Rooms or on a much smaller scale, I use it to share recipes with my husband.
---