Why Cloud Storage Pricing Is Not a Major Factor When Choosing a Cloud Storage Provider
Posted On November 19, 2018
---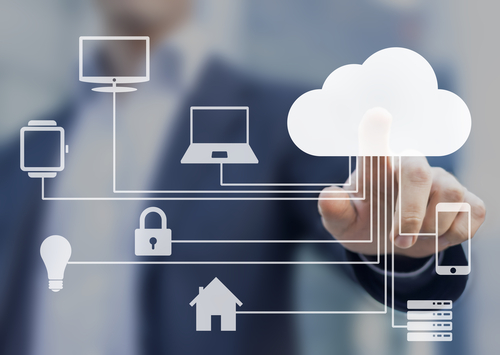 Finding the best cloud storage option for your business can be a challenge. With tons of options available, it's hard to know which is best. Additionally, how do you know which features are really necessary for your team and your clients' needs?
First, it's important to consider the user experience of a cloud storage platform to ensure your customers can use it seamlessly. Next, think about the specific features and tools you'll need. Finally, consider the system's compatibility with outside software platforms.
Don't get caught up on cloud storage pricing when you're on the hunt for a better cloud storage platform. Greater security and more efficient functionality far outweigh the difference in a few dollars each month when it comes to online storage systems.
Explore three key factors to consider in a cloud storage workspace today to get started.
Consider User Experience (UX)
First and foremost, it's imperative to consider how your clients will be using your cloud storage system. Do you work mostly with lawyers who need to review confidential documents in your cloud workspace? If so, the security of your system is really vital. Additionally, setting custom permissions on certain files and folders will be key. The bottom line? Think about how your business most often shares content online with your customers.
By considering who your customers are and what would ensure they can easily access the information you need them to, you'll be off to a great start when it comes to choosing a cloud storage option.
For example, being able to support tons of varying file types within your platform might be a must for you and your clients. Or, quickly being able to preview documents may be imperative. At the end of the day, considering the user experience of your cloud storage system is vital to ensuring it's a good fit for your team and your clients. It's simply not about just finding the cheapest cloud storage pricing plan; the system has to work well for your clients, too.
The Functionality and Tools You Need
Chances are, your business uses a variety of different types of software systems on a daily basis. From your email platform to your phone system, you've selected the exact business technologies that work best for your company. Choosing a cloud storage system should be no different.
It's key that you vet a cloud system for the exact functionality you need to make you – and your clients'- lives easier as you store and share content.
A Customizable System
When you're sharing important documents, files and agreements that are imperative to the success of your business, shouldn't the system you're using reflect well on your brand? It's time to say goodbye to clunky, outdated systems that don't allow you to customize them with your brand's information.
Choose a cloud storage system that allows you to dictate the look and feel you want it to. You should be able to upload your logo, brand colors and more to make your system appear polished and professional. It's one more way you are presenting your business to clients and portraying your brand online; make sure it's sending the message you want.
Opt for a System That Offers Flexibility
Next, consider how a cloud storage system could offer more convenient features for your business. Choose a platform that offers flexible cloud storage pricing and doesn't force you into signing long-term contracts. After all, your storage needs may change from month to month, depending on your client load.
Additionally, what if you discover you need more functionality that your current plan doesn't offer and you want to upgrade? Or, if a big client leaves you, are you able to downgrade your storage plan? It's key that you choose a system that allows you to downgrade, upgrade or cancel whenever you need to.
Choose a Plan That Gives You Complete Control
Regardless of the industry you're in, or the type of clients you're working with, it's imperative that your cloud storage platform allows you control over your content. Consider whether you want features like activity tracking, so you always know who and when someone has accessed certain files. Furthermore, wouldn't it be nice if you knew your files had bank-level encryption at all times?
Be sure to inquire about the permissions settings available in the cloud storage system as well as the level of security it can provide your information.
Additional Features to Consider:
The ability to upload multiple files at once to your system.
High-quality file previews for a wide range of documents and images.
Commenting and messaging features to quickly ping your team members or clients about a specific file.
A variety of permission levels that allow you to control not only specific folders, but files within each folder.
The ability to require releases, agreements and more to protect both you and your clients before they access a new, sensitive document.
Compatibility with Outside Software
We all know that our businesses don't operate in a vacuum. You rely on a range of apps, software systems and platforms to communicate effectively with your clients. So, wouldn't it be nice if your cloud storage system worked seamlessly with those other tools?
Ensure your cloud storage can play nice with common apps like Google Drive to make collaboration on projects easier. Additionally, a great cloud system will allow you to export certain data into an Excel sheet or Word document. Look for a system that offers a dashboard for important links and a place to post helpful information for users.
Don't worry, if these features sound like they may come at an expensive cost, that's not always the case. Not all cloud storage solutions cost an arm and a leg. Don't hesitate to shop around and find the most affordable cloud storage pricing plans to fit your needs without breaking the bank.
Don't Get Caught up on Cloud Storage Pricing When Choosing a New Cloud Storage Provider
When you're looking for a new cloud system, be sure to look at more than just cloud storage pricing information. Consider the user experience of the platform, as well as the specific functionality you and your clients both need to work effectively. Ultimately, your system should be easy to use and an extension of your brand.
Onehub offers straightforward and affordable cloud storage pricing for businesses of all sizes. Start operating more effectively and securely. Explore our cloud storage pricing today to get started with a smarter online storage platform.
---
Trending Now