3 Ways Virtual Data Rooms Can Save Your Startup
---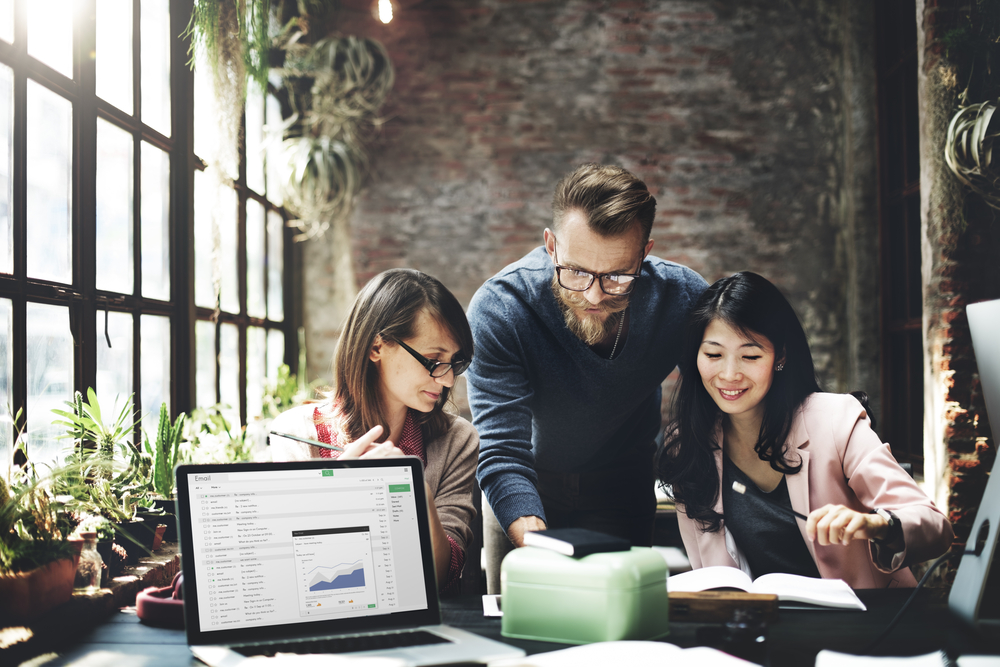 There are two types of currency: time and money. Founders gearing up for their seed round of funding generally operate in the red in both currencies. In this stage, you're seeking out investors to support initial market research and early product development to build the foundation of your startup. Trying to strike the balance of looking professional to initial investors while keeping a bootstrap approach is similar to walking a tightrope.
With finite resources and time, you have to be strategic in your decision-making process. Whether you give up time in exchange for money or money for time, depends on which process brings you to your desired goal in the quickest and most efficient manner. Deploying technology –like virtual data rooms— saves cash and time-strapped founders in more ways than one.
Virtual Data Rooms are a collection of securely stored files, with enhanced security, controlled access, restricted sharing, and auditing capabilities. They are perfect for startups as they offer confidentiality between Workspace users, which is a critical function when seeking funding. Data rooms also offer much needed flexibility without sacrificing brand autonomy. Let's talk about how using an online data room can give you breathing room in your budget and schedule.
One Stop Shop
Pitch decks help paint the picture of what a startup could look like and help investors understand the potential viability of your business. Of course, taking the time to send out, customize, and revise decks is not only cumbersome but a waste of resources. Virtual data rooms provide easy to use options to upload, store, tweak, and tailor your important due diligence documents like pitch decks, financials and more. With intuitive tools like drag and drop documents, company watermarks, and a plethora of customizable options, you can stylize your data room to match your brand, creating a professional look that shows investors that you take your work seriously.
Total Control
Ramping up a startup requires you to share proprietary information, and that comes with its own unique set of risks. Utilizing a virtual data room not only allows you to store your documents in one place, but you can also control who sees what, what type of permissions and access they have to certain files, all under a veil of anonymity. Viewers have the ability to access the same information, but they can't see who the other viewers are or what type of access they have. Investors can view specific information and you don't have to worry about the documents getting into the wrong hands. Even better, this option eliminates the dreaded 'copy and paste,' helping to avoid sending pitches with the incorrect investor information. Nothing says 'dead on the water' like sending an email to Investor A with Investor B's name on it.
Cost Effective
Perhaps the best case for leveraging a virtual data room is the cost factor. As an early stage startup, raising seed funding is all about managing costs while infusing cash flow into your up and coming startup. Being diligent with those initial investments is tantamount to the success of your company. Virtual data rooms are ideal in that the cost is relatively low, yet the payoff is high as you have a designated space to store and share vital business assets. Of course, when comparing virtual data room pricing, make sure that the provider you choose is money well spent. Before committing to a virtual data room provider, test for quality, ease of use, and customer support. While you may save money on a cheaper solution, if these factors are a hit and miss, you waste time trying to navigate the product. After all, you're only as good as the tools you use.
Bottom line
While becoming a successful startup requires you to hustle from sunup to sundown, how you handle your time and spending is key. Levering technology like virtual data rooms frees up time that you could be perfecting your pitch, taking meetings with new investors, and championing the work of your team. Startups win when they make decisions with their time and finances in mind.
Onehub offers a robust, secure virtual data room solution for any startup or other business looking to share sensitive files. Our straightforward pricing and easy to use interface makes us a leader in the virtual data room space. Try Onehub free today to see firsthand how our virtual data rooms can help your business securely share files more effectively.
---
Trending Now