New Microsoft Office Integration Makes Collaboration & File Sharing That Much Easier
Posted On January 21, 2020
---
At Onehub we believe in making file sharing & collaboration simple and easy. For the past year we have been working with Microsoft to integrate Office Online into Onehub so you can work with your team more effectively. With Onehub + Microsoft Office Online you can create, edit, share, collaborate, and store your files while keeping your information completely secure.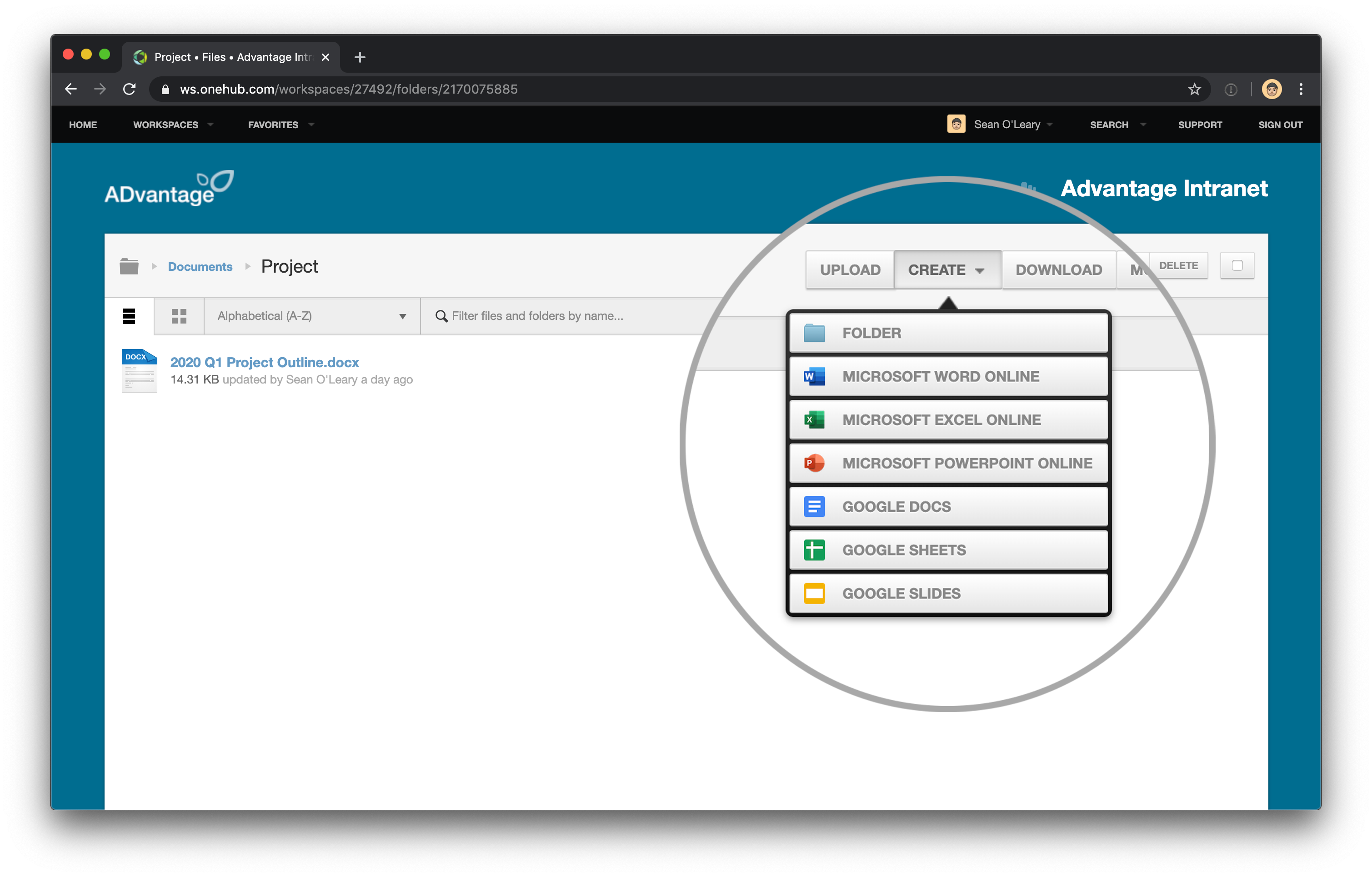 Now with Microsoft Office Online Integration you can quickly create a new document, spreadsheet, or presentation right from Onehub. Any changes you make to your files will be automatically saved back to Onehub. No back-and-forth emails, no mixing up versions, and no limits to where you can access your files to get work done.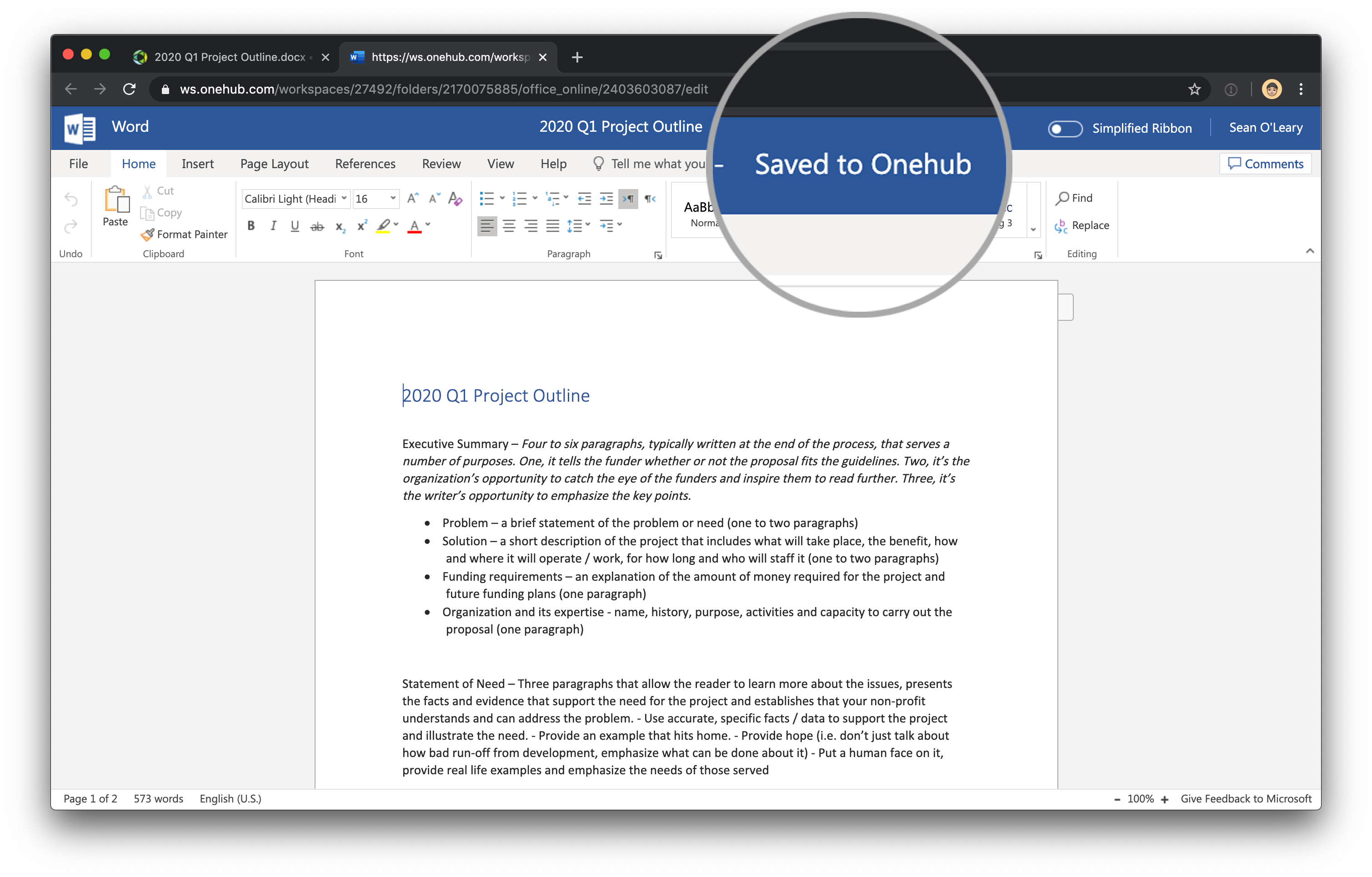 Co-authoring allows you to collaborate in real-time on a file alongside your colleagues with ease. See who is viewing or editing the file, comment on changes made, and easily update versions. With Onehub permission controls, you're in charge of who can edit your files or who can only preview them.
Collaborating just got that much easier.
For more information on this feature including browser requirements and file support, please read our Microsoft Office Online support articles. As always, if you have any feedback, we'd love to hear it – post a comment below or email support@onehub.com.
---