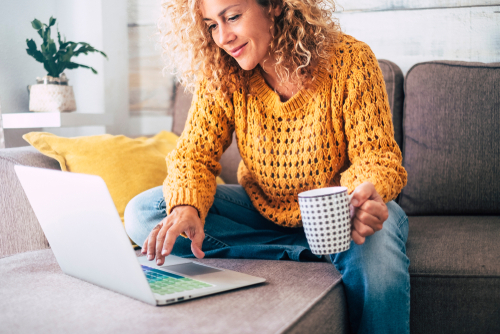 Data security has always been a concern for most businesses, both in house and when working remotely. But with more employees working from home than ever before, secure online file sharing and storage is non-negotiable.

How is your business currently sharing consumer, employee, and private data? While there are many basic tools you can use, not all come with the same level of security. Using consumer-level file sharing tools can not only be dangerous to your business (e.g. data leaks), it can also slow down production (e.g. misplaced files).

Even if you already have a business-grade file sharing system, are employees working with or around the system? According to a report by Shred-It, nearly half of business leaders reported human error as the main cause of data breaches. If you're serious about keeping your private, client, and employee data safe, compliance with online file sharing and storage is crucial.

In these uncertain times, we'd like to introduce you to a file sharing system that can keep your team working as normal and without the risks of consumer-level systems. Onehub is a business focused file-sharing system that allows remote teams to upload, customize, secure, and share business data and files with confidence. Take a look at our five top tips and best practices for using an integrated system like Onehub.
1. Never mix business and pleasure
Unless you have the budget and opportunity to send your workers home with "work-only" devices, they're likely using their own phones, tablets, laptops, and computers to work remotely. Even if they are using company devices, they're on their own wi-fi networks.

Instruct employees to follow specific work-from-home protocol, which should involve only working on secured networks, rather than an open network at the local coffee shop. And if it's been suggested that employees access company servers via a VPN (Virtual Private Network), you should be aware of potential pitfalls with this practice.

For example, having employees login through a VPN can leave several holes in your security. VPNs can also be slow and may not be able to handle a heavy volume of logins at once. Having employees work within the cloud through a secure and protected network offers improved security without compromising productivity.

Employees should also be instructed to store business documents away from personal documents on their device. A great way to ensure sensitive documents never end up in the wrong folder is to create, edit, and save them in the cloud via Onehub.
2. Document structure and enforce it
Making sure that your users use the system is a very important aspect of overall security. Outline how files should be named, how many file layers should be used, how to classify information, etc. Make this outline available to all and enforce it regularly, or it will become meaningless. Regularly clean data and check in with changes in use. If you overcomplicated this system, users are more likely to find workarounds that are not secure for you.
3. Integrate all systems
You may think you could just use a system that allows for file sharing, but it is important to have a system that integrates all communication, such as email, and keeps it safe. Onehub integrates with Microsoft Office Online and Google Drive.
4. Train your users
Make sure all users not only know that they need to use the secure system, but also why. Knowing which files are sensitive and why will help keep users from making a mistake and sharing a file to an outside party. If you're going to pay to have an integrated system, it is important that your employees know to use it consistently. Often when traveling, a user will need to work from his or her phone. This could be a risk for data security, but with Onehub, employees will be able to access data from their phones. They can also share a "preview" with customers or potential customers.
5. Aim for ease of use
Implementing a new system, or cleaning up an existing workflow, can take time. But ultimately, it leads to an easier experience for everyone. Aim to make the process as easy an intuitive as possible. Onehub was voted the #1 online file sharing service in 2020 and was praised for its intuitive feel.

Conclusion
Email is the most common form of business communication, but many files will need to be referenced often and need organization, and others will be too large to share via email. It is important to pick a system that complements your current forms of communication and does not overcomplicate them. Onehub integrates with Microsoft Office Online, or Google Drive.

Using documented systems to organize and locate files is a must as well. Keeping them enforced will make sure that they remain useful. Employees will be much less likely to find a workaround if they understand the organizational system easily. Onehub uses color customization to make navigation easy, and to provide the customer with the best possible, and branded, cloud sharing experience.