Introducing the New Onehub App for iOS: Rebuilt & Redesigned for You!
---
We're excited to announce the launch of the new Onehub iOS app! We've spent most of the year rebuilding the app from the ground up to make it look, feel, and work even better than before. The new Onehub for iOS is faster, easier-to-use, completely redesigned, and packed with new features.
With the redesigned Onehub app you can be as productive on-the-go as you would be in the office. The new app offers the essential features you require and expect from Onehub. Now you can easily preview files directly on your devices, upload files directly to Onehub from other installed apps, open files in other installed apps, and so much more! Here's what else the new app can do for you:
Data Room indexing and reordering
View and access your secure Workspaces
Invite new users to your Workspaces, folders, and files
Send secure links to your folders & files
View user activity
Wirelessly print files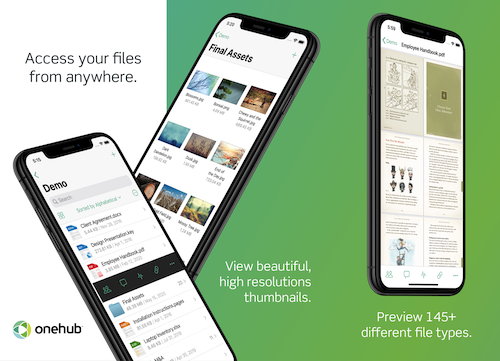 The new Onehub app now also supports the newest iOS features and devices, for a beautiful and seamless experience. These new features include:
Face ID & Touch ID for enhanced security of your files
High resolution thumbnails
Dark Mode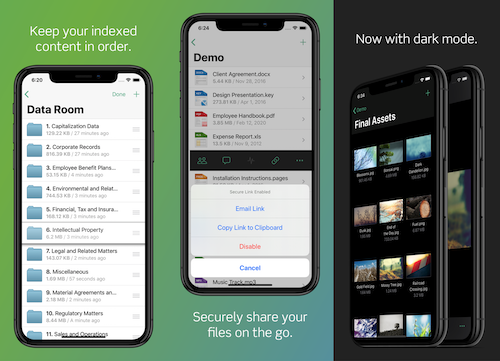 We hope these changes and updates help you be unbelievably productive anytime, anywhere. For questions or help with the new app, reach out to our support team support@onehub.com.
Download the new app today from the App Store!
---