Client Portal Design 101 – How to Create a Visually Appealing Virtual Space
---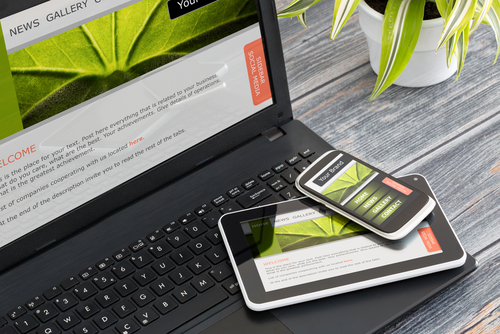 Client portals are virtual spaces a business shares with clients. Within a portal's virtual walls, digital files can be stored, organized, and shared as needed between a business and their clients. This not only makes it easier to share important information but for a business to provide services to their clients.
Though client portals are becoming more popular, not every business puts enough thought into their client portal design. Just as you would put resources into the design of any physical space within your business, virtual spaces like portals deserve the same approach. Here's how to design a client portal that will impress.
The Science Behind Client Portal Design 
Branding your business is important. While marketing experts will tell you that branding is more about the customer experience, don't make the mistake of assuming a company's visual representation no longer matters. Making sure that online spaces, including client portals, are visually branded is important to both your reputation and bottom line.
Research shows that when it comes to online spaces, visitors form an impression of your brand in just 0.05 seconds. Anything less than a great first impression could push clients to explore similar services offered by your competition.
A great custom client portal design can help you impress and retain clients. There are several elements you should take into consideration when designing your virtual space, including:
Logo 
Your client portal should always display your logo. Logos are the most recognized piece of your visual brand and can help clients feel comfortable using a portal, especially if they believe certain client portal myths. A portal without visual branding elements can feel like a cold and separate space while a branded portal simply feels like an extension of a company's physical space. 
Colors
If you're not sure where to start when it comes to client portal design, focus on your branding colors. Using a signature brand color can increase brand recognition by 80%.
Font 
Does your portal allow you to customize its font? If so, make sure you're using one that matches your business. A fun and whimsical font may be appropriate for a children's photographer but could come off as unprofessional for an accountant.
Voice 
The voice used in your content is a part of your brand. Every business should have its own, dependent on its industry, products/services, and target audience. Just make sure that the voice used in your portal's content matches what clients are already used to from your website, newsletter, and social media. 
When it comes to strong client portal design, remember that consistent presentation of a brand can increase a company's revenue by 33%. In other words, it's certainly worth taking the time to appropriately design your portal based on client needs and brand expectations.
How Onehub Can Help 
Onehub offers a variety of business solutions, including client portals. We also offer the ability to customize workspaces and portals. Here are a few options you'll come across when designing your company portal.
Logos and colors 
Onehub allows you to perfectly match colors to create a visually seamless experience. Your logo is the most recognizable visual of your brand. Let it serve as a welcoming symbol in your portal.
Branded emails
Automatic communication is a favored feature in portals. Inform clients of updates with branded emails that are professional and trustworthy.
White label 
We'll help you create a custom portal but we don't need to take any credit for it. With our white label feature, you can remove all Onehub markings and let your brand be the star of your virtual space.
Custom domain 
Phishing scams are on the rise and clients may be wary to input personal information into a page that looks different than those on your website. A custom domain will assure them all is well.
Dashboards 
Over 60% of consumers stop purchasing from a brand if they feel their experience isn't personalized. Our portals include dashboards that allow you to put up welcoming messages that start the user experience off on the right foot. With a personalized experience, you can boost business in several ways. 
Ready to Design the Perfect Portal?
A recent user experience survey found that by 2020, user experience will have overtaken price and product as key brand differentiators. The time to create a flawless user experience is now.
With a visually appealing client portal, you can quickly build trust with clients as you create an experience that puts you a step above the competition.
Reach out to Onehub to set up a free trial and see how we can help you create a winning client portal design.
---