The Best Google Drive Alternatives for Secure Cloud Storage.
---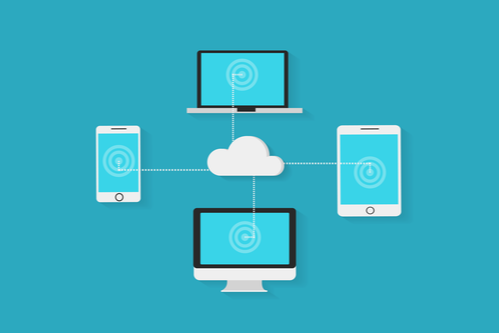 Google Drive has over one billion users and houses more than two trillion files. While the system proves to be popular, there are certain caveats current and potential users should be aware of. 
Here are some potential pitfalls of the cloud storage platform and alternatives to Google Drive that should be considered.
Google Drive's Shortcomings
When choosing a file storage system, strong privacy settings should always be at the top of your checklist. If you are currently or considering using Google Drive, the following privacy concerns should grab your attention.
Google can read your documents
What type of documents are you storing on Google Drive? While the sharing platform does encrypt all stored data, Google's crawling bots can openly explore your documents. Google admits that their system scans all uploaded documents and uses any collected information to create user profiles, personalized search results, and targeted ads. 
Your documents can be altered
Google's privacy agreement explains that their worldwide license allows them to "use, host, store, reproduce, modify, create derivative works […], communicate, publish, publicly perform, publicly display and distribute" any of your stored documents. The company also considers voluntary use of their services as agreement to data sharing with unspecified third parties. 
You can lose track of documents
Documents stored on file sharing platforms are often shared with fellow employees or clients. However, Google's sharing permissions can leave you with little control over shared documents. 
While there are sharing permissions you can adjust, you won't receive notification if a shared document is re-shared with a new group of users. Public documents can also be found through Google searches. 
Google Drive Alternatives to Consider
There are several alternatives to Google Drive, all with their own benefits and concerns to consider. Here are a few to review.
Email
What about good old fashioned email attachments? While this will keep your data private from Google's crawling bots, you're still taking a security risk with this file sharing method. Once you hit send, there's no telling where your document might end up. But if this is the only option you have, make sure you at least encrypt both your email and attachments.
Disk drive
A removable disk drive can help keep your documents private, especially if you store the device in a secure location. But unless a team member is in the cubicle next to you, it can be virtually impossible to quickly share documents with this storage method.
Cloud storage alternatives
Google isn't the only cloud storage service available. Here are a few others to consider.
Dropbox
Dropbox is a free file synchronization and sharing service that only takes a few minutes to set up. Users can share files with just about anyone, even if they don't have a Dropbox account. However, your data can be deleted if your account becomes inactive. 
Box
While Google and Dropbox are designed for professional and personal use, Box is designed with businesses in mind. There are several team-related features, including monitoring tools, user account management, and impressive integration capabilities. But many users complain that it takes time for both employees and clients to learn the system.
Onehub
Onehub is another professional file sharing service to consider. It offers a variety of features that allow you to share, edit, and collaborate with confidence.
Uploading files is nearly instantaneous. With drag-and-drop, simply move files from your desktop to cloud storage. Once uploaded, you can then organize files according to your preferences with customizable folders. If you have more than just a few files to upload at once, Onehub's secure FTP gateway for mass uploads makes the process quick and painless.
Onehub makes it easy to share folders and files with your colleagues and clients so you can collaborate on work and access your files from anywhere, on any device. You can invite users to a specific folder or file and manage access levels so you always know your most confidential business files are secure.
Onehub is strongly focused on security. Users are greeted with dozens of security features, including audit trails, two-factor authentication, session timeouts, and role-based permissions. Such security measures offer full control over who can view, edit, and share stored files.
Onehub also offers a user-friendly app that allows for secure file sharing and viewing on the go. And unlike Google Drive, Onehub users can share documents with team members and clients without asking them to download or open additional software.
Ready to Kick Google Drive to the Curb?
If you currently use Google Drive to store and share files, consider the privacy risks you're taking. And while there are several Google Drive alternatives to consider, few can provide the levels of privacy and security Onehub is known for.
Set up a free trial today to learn more about how Onehub can help you eliminate the privacy risks associated with Google Drive.
---