7 Browser Extensions to Increase Your Work Productivity
---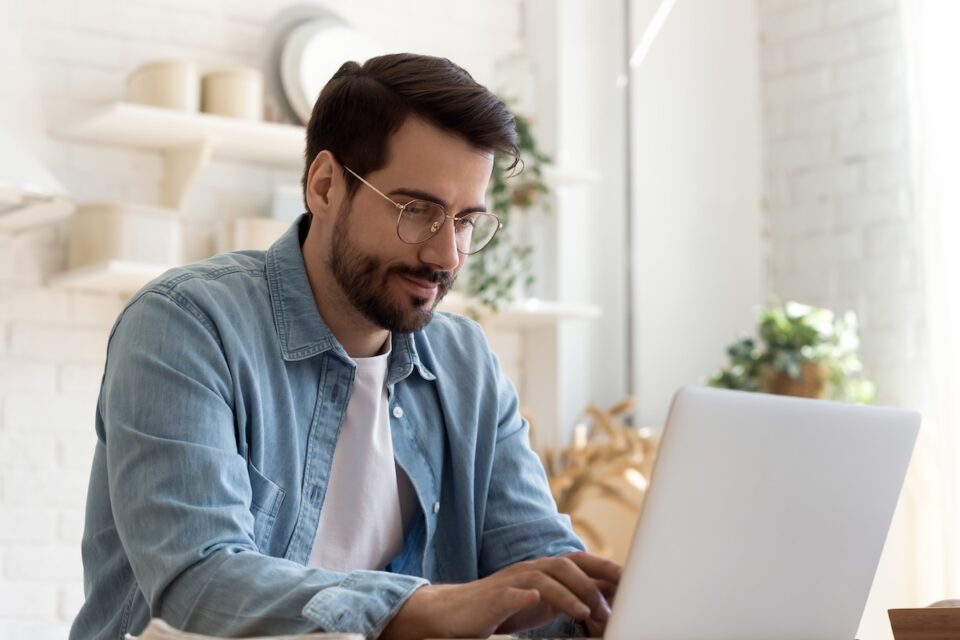 Onehub was founded on a passion for business productivity, so it should come as no surprise that we love finding new tools to help us get the job done. We've put together a collection of browser extensions for Firefox and Chrome that we think you'll love. Though we've focused on the two most popular internet browsers, nearly all offer extensions, and many of these add-ons are available on multiple browsers.
Safety first
Before we dive into the list, let's talk about safety. 
Chrome and Firefox both do a good job of reviewing extensions before adding them to their respective web stores, but there's always a possibility that some bad apples sneak by. Before you download any browser extension, even ones on this list, always do your due diligence to ensure it meets your (or your company's) standards for security. 
Check the permission requests
Many apps need certain permissions to function correctly. Always review the permission requests to determine if they align with the app's purported functionality. For example, the NicCage extension requests access to your website data so it can replace web images with pictures of Nicolas Cage. That makes sense, relatively speaking. If this extension requested the ability to open files downloaded on your computer, that would be a red flag. 
Evaluate the creator
If a company developed an extension, check out their website. Do they seem reputable? A badly designed website and copy that's full of grammatical errors are signs that a company isn't legitimate. 
Individual developers create many extensions, so the lack of a website shouldn't automatically deter you. You can make a security judgment for these using the other tips on the list.
Read the reviews
What do people have to say about the extension? It may seem counterintuitive, but look for extensions that have both good and bad reviews. It's impossible to please everyone, so if an extension with many downloads has only glowing reviews, that's a bit suspicious. Check the dates of the reviews. Were they all published on the same day? Do they sound similar? If so, they're from bots or someone paid to write good reviews. 
Stick to browser-recommended extensions
If you aren't comfortable evaluating the security of extensions, you can check for extensions created by or recommended by your browser provider. Firefox has a list of extensions it recommends after putting them through rigorous security checks. Chrome allows you to filter your extension search "By Chrome," so you only see add-ons it has developed.
Browser extensions for work productivity
Fireshot 
Fireshot allows you to take full webpage screenshots. You can highlight important areas of the page such as confirmation numbers, add notes to the screenshot, and save it as a PDF with links or as an image. There are countless ways this can be handy in your own work, and it's also a great feature to recommend to clients. If they're having a technical issue with your website, you can have them use Fireshot to capture it for you. This speeds up the troubleshooting process immensely and saves your customer the hassle of trying to explain what type of error is occurring. 
"I'm super grateful to FireShot for providing an excellent screenshot service with cropping capabilities and the choice to save a document as an image or a PDF! I use it regularly and rely on it for my business. It's wonderful!" — Christine Bode 
Available for Chrome and Firefox
TickTick
The TickTick browser extension allows you to keep your to-do list organized. It syncs across all your devices, and its deadline feature ensures due dates never sneak up on you. It's simple to add notes to tasks, drag and drop to reorder your priorities, and convert Gmail messages into tasks. It's got all the features you need to keep your workload organized so you can focus on the tasks at hand. 
"I love TickTick! It is the best to-do list/task tool I have found and I've tried A LOT of them. It is basic, but has enough features to make it incredibly useful. Other tools such as Evernote, etc. are too much for a basic task list (I use those for other items) and Google Keep/similar tools do not provide the organizational structure I need. At first I didn't care for the deadline options, but I actually really enjoy it now, as it keeps items that are further out away from view and helps me focus on the priorities at hand." — Jana Ferguson
Available for Chrome and Firefox
Impulse Blocker
It's not entirely your fault that you can't pull yourself away from a site to focus on your work. Websites are designed to be "sticky" so they hold your attention for as long as possible. With Impulse Blocker, you'll never log onto Instagram for "just a minute" and find yourself still scrolling two hours later. When you need to focus on your work without the siren call of your favorite websites distracting you, just add them to your block list and decide how long you want to pause access.
"I think it's the cleanest site blocking extension I found so far, really easy to add and remove sites, has timed pausing, and it's perfect for when I have trouble procrastinating and need nudging back to work." — FunnyBunny581
Available for Firefox
Dark Reader
Staring at a computer screen for hours each day takes a serious toll on your eyes. Dark Reader applies a dark-colored theme to webpages to reduce eye strain. This allows you to work as long as you need to without having to take breaks due to the eye irritation and tension headaches caused by a too-bright screen. 
"One of the best dark mode extensions I've ever used. Excellent contrast, immediate satisfaction guaranteed. It's one of the only dark mode extensions to work well with Google Docs, and I couldn't be happier, 10/10." — Epsyle Factkin
Available for Firefox and Chrome
Current
Productivity isn't always about powering through task after task. To do your best work, you have to manage your stress levels. Current helps with this by serving up a microdose of mindfulness every time you open a new browser tab. It provides mindfulness tips, guided breathing, and short meditations perfect for taking the stress out of your workday. 
"Such a great idea! I practice meditation every day but having these little breaks at work is wonderful. Well designed and the speaker's voice is nice." — Marriki Eva
Available for Chrome
RoboForm Password Manager
By 2022, the average internet user will have approximately 300 online accounts that require passwords to log in. We know you would never reuse the same password for multiple accounts, so that's a lot of passwords to try to remember. RoboForm manages your passwords for you, so you only have to remember one master password. It will also generate unique and complex passwords to keep your accounts more secure. RoboForm saves you time at work by ensuring you never have to go through the password reset process or manually enter your passwords every time you login.
"The extension works great! I had an issue with recent and popular boxes not populating. Emailed support and found it was something in my desktop settings that was causing the problem. I have been a long-time user and am very pleased with Roboform including the great support team." — Bob Higgins
Available on Firefox and Chrome
Laser Cat  
Sometimes the best way to boost your productivity is to take a break. When you need to power down for a few minutes, Laser Cat provides quality mindless entertainment by blasting lasers at anything you want on a webpage. According to reviewer Hiland Hall, Laser Cat can also land you a new job. 
"This was really helpful in a job interview once. I used Laser Cat in a presentation and they loved it so much they offered me a job on the spot." — Hiland Hall
Available for Firefox and Chrome
---