5 Best Practices for Successful Internal Documentation
Posted On August 12, 2021
---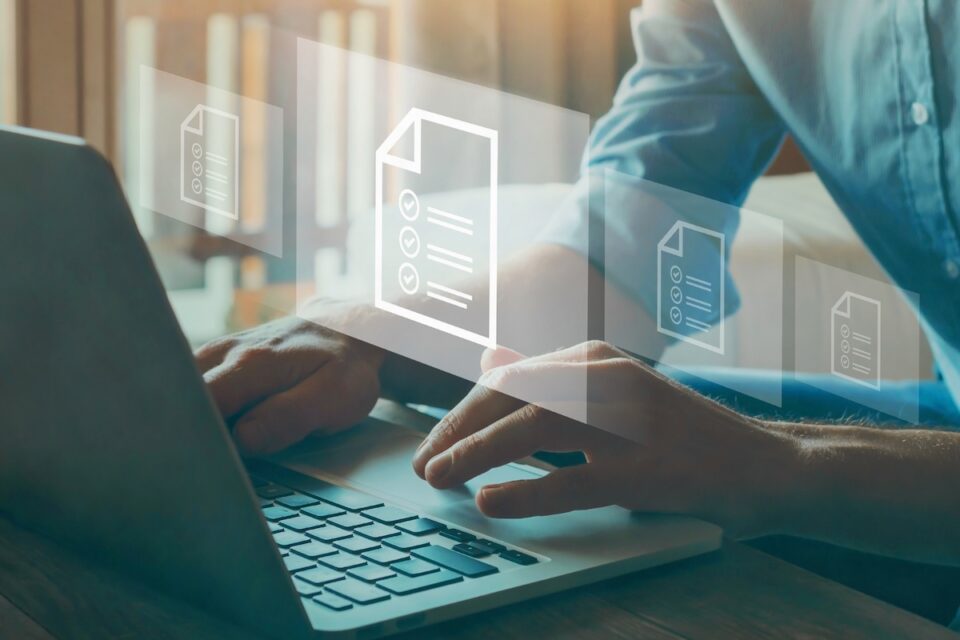 Determine what information needs to be documented
Procedures and workflows
Documenting your business procedures can be a daunting task, but it's one that will save the company significant time and money in the future. To get things started, identify the core processes in your organization. These will vary by industry, but to give you an idea of the types of questions it's helpful to ask, let's say your organization is in retail. What steps are taken to order new inventory? How do employees complete returns? What's the escalation procedure for an unhappy customer? How do you onboard new employees?
The answers to these questions will help you narrow down the most important core processes that keep your business going. This is where you want to start with your internal documentation. Begin with the most essential of these practices and continue down the list until all major policies and workflows are documented.
Projects and clients
In addition to the core processes of your business, it's smart to keep documentation on your projects and clients. This is the best way to keep everyone on the team aligned during a long, multi-phase project or to provide valuable insight for future projects. Referencing project documentation can help employees in many ways such as providing inspiration for new projects or choosing the best way to structure a complex project with many milestones.
Keeping documentation on your clients is also a great idea. It makes your company look more professional when employees can simply reference internal documentation to be reminded of client preferences and important information instead of asking the client for these details again. 
Identify the best format and keep it simple
Internal documentation can quickly become overwhelming, so it's important to consider how you'll convey the information. Hierarchy of Information is a design principle that is helpful for this stage. Information hierarchy refers to the way elements are arranged on a page or in graphic design that conveys at a glance what information is essential. You can use this design principle in your internal documentation by using headings, bullet points, and other common formatting tools. 
In addition to formatting text elements, you can also use a variety of documentation formats such as videos, screenshots, flowcharts, checklists, or diagrams. The type of workflow and its complexity can help you determine which format is best. For example, internal documentation on how to add a new customer to your CRM might be best conveyed with a quick video tutorial. While you could write these steps out and include screenshots, this would take much longer to create and be less helpful to your employees than a video that shows someone actually using the CRM. 
The end goal of all international documentation is to make it easy for employees to quickly review standard procedures or get up to date on the current state of a project. This helps keep their work organized and boosts their productivity.
Connect with relevant departments or employees
To ensure your internal documentation is up to date and accurate, include the departments or specific employees who carry out these work processes or projects. They have the most intimate knowledge of the subject, so their input is invaluable. 
This is also a great time to ask them if there are any steps that could be improved or eliminated to make the procedures faster or more effective. Employees who regularly do these processes will undoubtedly have helpful insight on how to improve them. Don't reject these suggestions out of hand simply because they're not the established method. Listen to the reasoning behind the suggested changes and talk them through to see if they're viable. A smart tweak to your systems could stimulate meaningful changes to the quality of work or how quickly it's completed. 
Quality management
Recording the core processes and projects of your organization is time consuming, but when done correctly, it can save your company significant money in employee turnover, recruitment and training, avoidable mistakes, and increased employee productivity. The key to keeping internal documentation valuable is to implement quality management. Have departments regularly review the documentation relevant to their teams to ensure the information is current. If any changes need to be made, designate a specific person to update the record. 
To get the most benefit from your internal documentation, it must be organized, accessible, and up to date. If employees find that the information in these documents is wrong or outdated, they will stop using them. Without a central document to govern procedures, employees will eventually begin to make mistakes. Quality management of your internal documents will keep workflows from being disrupted and affecting the company's bottom line. 
Online file sharing and storage
Once you have your documentation ready, you'll need a secure way to store it and make it accessible to your team. Online file sharing & storage such as Onehub allows you to create secure, shared folders that are quickly and easily accessible to employees. Accessibility of this information is vital, as it ensures all the effort that went into accurately documenting your internal workflows, procedures, and projects will pay off. 
For procedures that contain sensitive information such as HR documentation, Onehub provides granular control over roles and permissions. This means you can decide which users are authorized to view sensitive information. In addition to the security that roles and permissions provide, Onehub also protects your data with bank-level encryption. 
Some Onehub clients such as BankTEL have even been able to simplify business processes by creating automated, auditable, one-click actions within the platform that improve efficiency. Our robust selection of collaboration and communication tools also help support your employees' productivity. 
To test drive Onehub's online storage and file-sharing tools, sign up today for a free 14-day trial — no credit card required!
---