Break Down Information Silos With Cloud Storage and File Sharing
Posted On August 17, 2021
---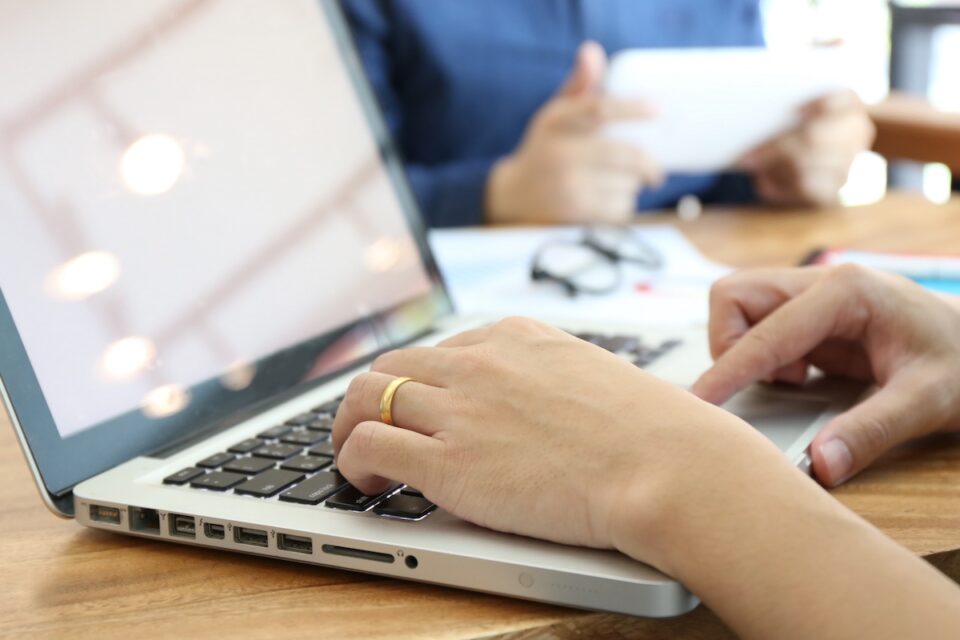 What are workplace silos, and how are they hurting your business?
You may not have heard the terms "workplace silo" or "information silo," but you've likely experienced them. A workplace silo separates different types of employees, often by department or management level, that prevents workers from sharing information and collaborating freely. 
Simply having departments within your organization doesn't constitute a silo. It's normal to group people by specialty for efficiency's sake, but a silo forms when those departments become cliquish. Their loyalty is to their department colleagues. All others are seen as outsiders despite everyone working for the same company, and presumably, the same goals.
This mindset has significant negative effects on a company. It inhibits creativity, collaboration, innovation, and camaraderie. Departments compete for resources and become resentful of each other. It creates an unhealthy work environment where ideas and information are hoarded instead of being freely shared so they can be explored, improved, and implemented. 
How can you break down silos?
Address the problem directly and promote common goals
The first step to recovery is admitting there's a problem. Address this head-on with your staff. Educate them on the issues that information silos are causing within your organization, and lay out the steps you plan to take to heal these divisions by increasing communication and cooperation. 
Take time to outline common company goals with your team. Identify where each department fits into the picture and ways they can support each other to achieve their objectives. Hold
regular staff meetings to keep employees updated on their progress toward these goals and highlight positive examples of teams working together to make this happen.
Another important step in breaking down silos is to have your leadership team exemplify the behaviors you want to see throughout your organization. It should become commonplace for managers to engage with all employees, no matter their level or department. Employees model their attitudes and actions on the example set by upper management, and seeing this new behavioral standard will make workers feel more comfortable reaching outside their departments. 
Provide collaborative tools and resources
Major culture shifts are always accompanied by a period of growing pains. It's difficult for employees to change the way they work, so it's important to support this growth with smart tools and resources. 
If your company isn't already using online file storage, now is the perfect time to start. Online storage platforms provide secure cloud servers that keep your data safe while making it more accessible to employees. Your staff can access files on-site or remotely using any device. 
Switching to online file storage will greatly improve your employees' general access to files, but it's important to keep in mind that information silos often extend to a company's file organization. If your teams have been divergent for a long time, they've likely developed their own file organization systems. This makes it difficult to share information across company boundaries.
Renaming all these files under a cohesive system may not be practical, but you can have each department create a brief guide to explain their systems. A helpful guide will include:
The department's folder hierarchy
A brief description of the type of content stored in each folder
An explanation of their file naming conventions
Share this across the organization so all users understand where to look for the information they need. 
While the goal here is to knock down silos, there is still a need for digital security protocols within any organization. Security measures will vary across cloud storage providers. With Onehub, for example, you can choose to keep files with sensitive information hidden, password protected, or accessible only to certain user types. Granular control over roles and permissions allows you to tailor access to your company's unique needs.
Collaborative tools
Many online file storage platforms come with a variety of tools that will help your teams work more cooperatively. Look for features such as messaging, tasks, file syncing, and file versioning. 
In-app messaging enables colleagues to reach out to each other without leaving their digital workspace, allowing them to find the answers they need without interrupting their productivity. 
Task assignment is an important feature that will keep teams from questioning the progress of other departments or worrying that important details are falling through the cracks. In addition to staying updated on specific projects, tasks can also be used to track employees' own to-do lists.
File syncing is essential for effective collaboration. It ensures everyone is working from the same up-to-date information. With file syncing, you can have multiple people working in a document and see changes in real time.
File versioning is the sanity-saving feature your staff needs to avoid the confusion of multiple file versions. If you've ever had to read through multiple files labeled "final" to find out which one is actually the final final, you know what a help this feature is. File versioning also ensures you can restore older versions easily if needed.
Collaborative spaces
Your company should function as one unit, so it's important to set up your office space accordingly. Try creating a communal area within the office that provides ample space for multiple departments to meet for brainstorming sessions, project updates, or team-building exercises. 
Instead of holding cross-departmental meetings within any departments' "home base," move these meetings to neutral ground with tables and chairs that can be reconfigured easily. Removing the home team advantage puts every department on equal ground and allows employees to share ideas more confidently. 
Are you ready to break down information silos and encourage collaboration within your team? Onehub can support your company's culture change with organized online file storage, secure file sharing, and a suite of collaboration tools. Try our free 14-day trial today!
---