6 Tips to Set Up a Successful Virtual Data Room
Posted On August 27, 2021
---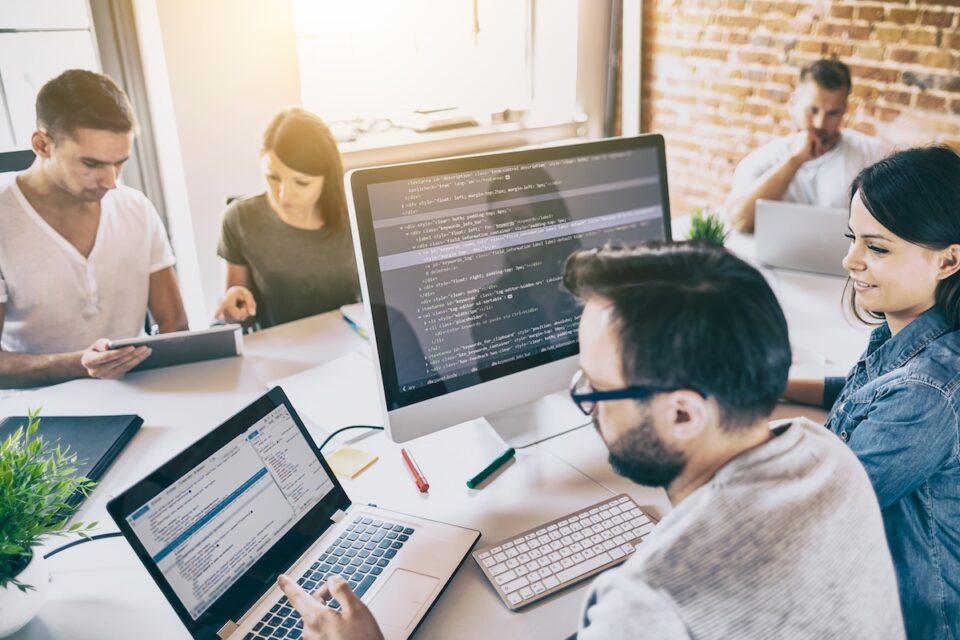 What is a virtual data room?
A virtual data room is an extremely secure digital space for storing and sharing high-value business files. Data rooms work much like a traditional Onehub Workspace but with even stronger security protocols and more advanced features such as document watermarking, stealth users, automatic indexing, and NDAs.
These features make data rooms the perfect solution for transactions that require top-level confidentiality. VDRs are commonly used for M&A due diligence, series funding, and legal proceedings. Using Onehub's virtual data room keeps all users anonymous and hidden from each other to maintain privacy and security during these sensitive transactions. 
Setting your VDR up for success
Add your company branding
Branding your virtual data room makes your business look more professional. You can simply add your company logo and colors, or you can choose a white-label VDR. Our white label option allows you to remove all Onehub branding and create a custom domain. 
Customize your settings
Virtual data rooms come with many advanced settings that you can customize to fit your specific use case. Below are a few features and their benefits to consider as you customize your VDR. 
Watermarking
Automatic watermarking helps protect proprietary data or other sensitive information by linking the file with the person who accessed it. When activated, all previewed, printed, or downloaded files will have the user's email or IP address and the word "CONFIDENTIAL" watermarked diagonally across the page. The watermark can't be removed or edited. Administrators will still be able to print the original version of the file without a watermark. 
Non-disclosure agreements
You can require all users to sign a confidentiality agreement in order to access the data room. The NDA is entirely customizable to provide maximum flexibility.  The agreement will appear the first time a user enters the workspace. If they accept the NDA, it will be recorded in the activity log. If they reject the agreement, they will not be able to use the virtual data room. 
Two-factor authentication
You have the option to add an additional layer of protection to your data room by enforcing two-factor authentication. To access the data room when 2FA is enforced, users enter their login credentials and are then prompted for a second authentication factor such as a security code sent to their phones. This means if a hacker steals a user's credentials, they still won't be able to access your data room.
Stealth mode
Some transactions benefit from anonymity. With stealth mode, you can keep users' identities private and their activity hidden from each other while still having access to everything they need in the data room. 
Session timeouts
Create customizable session timeouts to help further secure your data room. You can automatically log users out after a set period of inactivity. This ensures that no unauthorized person can take advantage of a user's account because they forgot to log out. 
Make a list of all the documents that need to be uploaded to the VDR
Virtual data rooms are most often used for sensitive transactions such as series funding or M&As. It's important to present your company in a professional manner to ensure you're able to land the deal successfully. You can put your company's best foot forward by ensuring all necessary files are available in the data room as soon as it's live. 
Your list will vary depending on the type of transaction you're working on. As an example, a due diligence list would include documentation such as business licenses, shareholder information, tax documents, and a list of suppliers. For each item on the list, you'll need to locate all the corresponding files from your current storage location so you can upload them to the VDR.  
Organizing this information beforehand means you can account for everything easily. You don't want to risk leaving out a key piece of information that may compromise your deal. 
Pick your file upload method
Onehub offers two main ways to transfer your files to your data room. The first method is a drag-and-drop feature that's easy to use and allows you to move over multiple files or entire folders at a time. The second option is to upload your files using FTP. This is the best route if your files are extremely large or you want to move entire directories at once. 
Determine the access level of your files and folders
With Onehub's detailed options for roles and permission, you can customize access to every file and folder. You have complete control over which users are able to view, print, download, or copy certain files. Permission levels can be granted or revoked at any time with a single click.
Double check everything before going live
Do a final review of your data room's content and settings before you begin inviting users. Here is a checklist to help you make sure you've reviewed all the important aspects of your data room:
Data room custom branded
All documentation uploaded
Watermarking enabled
Session time-outs enabled
Two-factor authentication enforced
NDA customized and activated
Stealth mode enabled
Permission levels set
Once you've completed your VDR review, you're all set! You can start inviting users to join the data room and kick off the next phase of your project.
You can try out Onehub's virtual data rooms for free for 14 days. No strings attached. See our advanced features and security protocols in action, so you can decide if Onehub is right for your business.
---